Sep 5, 2021
Looking to Escape the Pain?
After I had a really hard July, I mentioned in Aug I'd be publishing this in Sept and here it is "Affirmations for Helping Yourself and Not Hurting Yourself"
The sister episode to this one is Episode 149 Feeling Triggered
Black Lives Matter
On his YouTube channel, Emmanuel Acho shares what he calls "Uncomfortable Conversations With a Black Man" and it's worth watching if you haven't checked it out yet.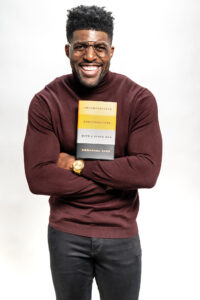 Emmanuel Acho
Photo Credit: Chris Pavlica
WANT MORE EPISODES LIKE THIS ONE?
Episode 322 Mental Health Pep Talk
Episode 204 It's Okay to Not Be Okay
Episode 201 Feeling Raw and Vulnerable
Episode 164 Stuffing Feelings and Emotionally Backed Up
Episode 158 I'm Not the Only One
Episode 139 Receiving Love
Episode 65 Owning Happiness and Releasing Victim Mode