Nov 19, 2017
5 Empowering Questions for Gratitude
Here's a 5 minute episode leveraging how Gratitude Can Change Your Attitude.
The sister episode to this one is Episode 260 Let's Make a Gratitude List Together!
SPONSOR SPOTLIGHT

Hello Fresh is America's #1 meal kit delivery service. Get easy, seasonal recipes and pre-measured ingredients delivered right to your door. All you have to do is cook, eat and enjoy!
Use Hello Fresh Promo Code 80AFFIRMATION to get a total of $80 OFF, including free shipping on your first box at HelloFresh.com/80Affirmation
Check Out More Top Episodes!
Episode 278 Leaning Into Your Heart
Episode 227 Affirmations for Self-Love
Episode 206 Moving From Self Doubt to Self Confidence
Episode 203 Affirmations for Success
Episode 197 Your Good Morning Coach
Episode 159 Motivation for a New Beginning
Episode 148 I Am Enough
Episode 147 Overthinking
Episode 139 Receiving Love
Episode 108 Relax Into Sleep
Episode 40 I Can Do This
HAVE YOU DOWNLOADED THE APP YET?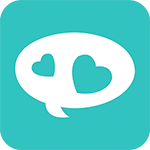 Ready for more positive, soothing affirmations? Come listen to the bonus episodes on the Affirmation Pod App! Available on the Apple and Google Play app stores.
The app is where you can easily make your own favorites playlist, download to listen offline and a whole lot more!
Premium access includes over 50 bonus episodes you won't hear on the podcast.
FAVORITE BONUS EPISODES INCLUDE
Calming Trauma Triggers
Maintaining Self-Care During Stressful Times
Overwhelmed Playlist
Self Soothing
Just Breathe and Just Be
I Liberate Myself
I am Living as Me
Counting Back from 20 to 1
Greater Love Power and Peace
Your Morning Empowerment
Get the App Today! Here it is on Apple and Google Play
RELATED LINKS
Alexa Skill: AffirmationPod.com/Alexa
Amazon App: AffirmationPod.com/AmazonApp
App FAQs: AffirmationPod.com/FAQs
Contact: AffirmationPod.com/Contact
Facebook Group: AffirmationPod.com/FacebookGroup
Facebook Page: AffirmationPod.com/FacebookPage
Google Play App: AffirmationPod.com/GoogleApp
Instagram: AffirmationPod.com/Instagram
iOS App: AffirmationPod.com/iOSApp
Kids Version: AffirmationPod.com/Kids
Patreon: AffirmationPod.com/Patreon
Pinterest: AffirmationPod.com/Pinterest
Portuguese Version: AffirmationPod.com/Portuguese
Premium on Affirmation Pod App: AffirmationPodPremium.com
Premium on Podcast Listening Apps*: AffirmationPod.com/Pods
Request an Episode: AffirmationPod.com/Requests
Self-Care Worksheet: AffirmationPod.com/SelfCare
Sponsors: AffirmationPod.com/Sponsors
Spotify Playlists: AffirmationPod.com/Playlists
Stress Management Worksheet: AffirmationPod.com/Stress
Tip Jar: AffirmationPod.com/TipJar
Twitter: AffirmationPod.com/Twitter
YouTube: AffirmationPod.com/YouTube
Web Version of App: AffirmationPod.Libsyn.com
Website: AffirmationPod.com
*available on podcast apps that support importing private feeds
Thanks for listening to Affirmation Pod!!
Now go be you, know you and love you!
Josie ❤️🙏🏻❤️
App Available on APPLE or GOOGLE PLAY