Feb 23, 2020
Easily Distracted?
Turn your back on distraction and get things done with these Affirmations for Productivity and Focus.
The sister episode to this one is Episode 78 Attention Management Affirmations
Sponsor Spotlight
Whether it's sending emails, publishing content, using hashtags or sending emojis, let TextExpander save you time and mental energy.
Get 20% OFF 1 year of a TextExpander Life Hacker plan at AffirmationPod.com/TextExpander
Check Out More Top Episodes!
Episode 278 Leaning Into Your Heart
Episode 227 Affirmations for Self-Love
Episode 206 Moving From Self Doubt to Self Confidence
Episode 203 Affirmations for Success
Episode 197 Your Good Morning Coach
Episode 159 Motivation for a New Beginning
Episode 148 I Am Enough
Episode 147 Overthinking
Episode 139 Receiving Love
Episode 108 Relax Into Sleep
Episode 40 I Can Do This
WANT THE AD FREE EXPERIENCE?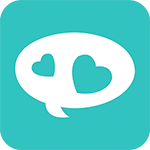 Ready to combat negative thinking? Listen to ad free versions on the Affirmation Pod App! Available on the Apple and Google Play app stores.
The app is where you can easily make your own favorites playlist, download to listen offline and a whole lot more!
When you sign up for premium access, you also get over 50 bonus ad free episodes you won't hear on the podcast.
FAVORITE BONUS EPISODES INCLUDE
Resilience Playlist
Self-Love Bonus Playlist
Changing the Stories You Make Up in Your Head
I Can Handle This
Slowing Down for Stillness
Keeping the Past in the Past
Download the app on the Apple and Google Play stores!
RELATED LINKS
Alexa Skill: AffirmationPod.com/Alexa
Amazon App: AffirmationPod.com/AmazonApp
App FAQs: AffirmationPod.com/FAQs
Contact: AffirmationPod.com/Contact
Facebook Group: AffirmationPod.com/FacebookGroup
Facebook Page: AffirmationPod.com/FacebookPage
Google Play App: AffirmationPod.com/GoogleApp
Instagram: AffirmationPod.com/Instagram
iOS App: AffirmationPod.com/iOSApp
Kids Version: AffirmationPod.com/Kids
Patreon: AffirmationPod.com/Patreon
Pinterest: AffirmationPod.com/Pinterest
Portuguese Version: AffirmationPod.com/Portuguese
Premium on Affirmation Pod App: AffirmationPodPremium.com
Premium on Podcast Listening Apps*: AffirmationPod.com/Pods
Request an Episode: AffirmationPod.com/Requests
Self-Care Worksheet: AffirmationPod.com/SelfCare
Sponsors: AffirmationPod.com/Sponsors
Spotify Playlists: AffirmationPod.com/Playlists
Stress Management Worksheet: AffirmationPod.com/Stress
Tip Jar: AffirmationPod.com/TipJar
Twitter: AffirmationPod.com/Twitter
YouTube: AffirmationPod.com/YouTube
Web Version of App: AffirmationPod.Libsyn.com
Website: AffirmationPod.com
*available on podcast apps that support importing private feeds
Thanks for listening to Affirmation Pod today!
Now go be you, know you and love you!
Josie ❤️🙏🏻✨
Find the App on Apple and Google Play