Jul 29, 2020
Will Your Pain Last Forever?
If you've been doing the work of healing inner pain and are starting to feel lighter, I celebrate with you in this episode called "Healing Is Possible and I'm Starting to Heal"
The sister episode to this one is Episode 240 "Carrying and Releasing Emotional Weight"

For the ad free experience, become a Premium Access Member at AffirmationPod.com/Join
SPONSOR SPOTLIGHT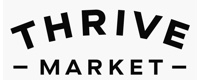 Thrive delivers organic and non-GMO groceries at 25-50% off traditional retail prices! Their one for one program means your paid membership provides a free one for a low-income family, veteran or first responder.
Join today and you get up to twenty dollars in shopping credit toward your first order at ThriveMarket.com/Affirmation
Want More Episodes Like this One?
Episode 258 Healing Emotional Wounds and Finding Safety
Episode 255 The 5-4-3-2-1 Grounding Technique Plus More
Episode 247 The Resilience Playlist
For the ad free experience, become a Premium Access Member at AffirmationPod.com/Join
WANT THE AD FREE EXPERIENCE?
Become a Premium Access Member to get the AD FREE and announcement free experience for all Affirmation Pod episodes. That means no intros and no outros!
That's well over 200 ad free episodes and counting!
PLUS you get over 50 BONUS episodes and BONUS playlists that you WON'T hear on the podcast!
HERE'S YOUR THREE OPTIONS FOR GETTING PREMIUM ACCESS!
OPTION 1. MY APP: You can get the premium content on the Affirmation Pod App. It's available on the Apple and Google Play app stores. Become a Premium Access Member at AffirmationPodPremium.com
OPTION 2. PATREON: Patreon is a membership platform where patrons can support their favorite content creators and get access to premium content. You can become an Affirmation Pod Premium patron at AffirmationPod.com/Patreon
OPTION 3. YOUR APP: You can also listen on your favorite podcast listening app, as long as it accepts private podcast feeds. These include Apple Podcasts, Castro, Downcast, Overcast, Podcast Addict, Podkicker, Pocket Casts, Podcast Republic and RSSRadio. Join at AffirmationPod.com/Pods
Think of these options like dine-in, take-out or delivery. Pick the one that works best for you!
FAVORITE BONUS EPISODES INCLUDE
I am Living as Me
Waking Up Playlist
I Love Myself - Extended Version
Relaxation Playlist
Calming Trauma Triggers
Living in Abundance Playlist
Today I Choose and Say Yes To
Sleep Playlist
Grounding Meditation
Your Morning Empowerment
GET ACCESS TODAY!
OPTION 1. AFFIRMATION POD APP: AffirmationPodPremium.com
OPTION 2. PATREON: AffirmationPod.com/Patreon
OPTION 3. YOUR LISTENING APP: AffirmationPod.com/Pods
RELATED LINKS
Alexa Skill: AffirmationPod.com/Alexa
Amazon App: AffirmationPod.com/AmazonApp
App FAQs: AffirmationPod.com/FAQs
Contact: AffirmationPod.com/Contact
Facebook Group: AffirmationPod.com/FacebookGroup
Facebook Page: AffirmationPod.com/FacebookPage
Google Play App: AffirmationPod.com/GoogleApp
Instagram: AffirmationPod.com/Instagram
iOS App: AffirmationPod.com/iOSApp
Kids Version: AffirmationPod.com/Kids
Patreon: AffirmationPod.com/Patreon
Pinterest: AffirmationPod.com/Pinterest
Portuguese Version: AffirmationPod.com/Portuguese
Premium on Affirmation Pod App: AffirmationPodPremium.com
Premium on Podcast Listening Apps*: AffirmationPod.com/Pods
Request an Episode: AffirmationPod.com/Requests
Self-Care Worksheet: AffirmationPod.com/SelfCare
Sponsors: AffirmationPod.com/Sponsors
Stress Management Worksheet: AffirmationPod.com/Stress
Tip Jar: AffirmationPod.com/TipJar
Twitter: AffirmationPod.com/Twitter
YouTube: AffirmationPod.com/YouTube
Web Version of App: AffirmationPod.Libsyn.com
Website: AffirmationPod.com
*available on podcast apps that support importing private feeds
Thanks for listening to Affirmation Pod!!
GO PREMIUM AT AffirmationPod.com/Join
Now go be you, know you and love you!