Sep 23, 2020
Feeling Drained?
Reflect and improve your self-care routine with these Affirmations for "Prioritizing Self-Care"
The sister episode to this one is Episode 216 Maintaining Self-Care During Stressful Times
To get ad free versions, go to AffirmationPod.com/Join
SPONSOR SPOTLIGHT

Compose bold, clear, mistake-free writing with Grammarly's AI-powered writing assistant. It works across multiple platforms including Gmail, Google Docs, Slack, LinkedIn and more. Grammarly doesn't just correct your mistakes. It helps you build up your skills as a writer!
Get 20% OFF Grammarly Premium when you sign up at Grammarly.com/Affirmation
WANT MORE EPISODES LIKE THIS ONE?
Episode 256 Affirmations for Self-Love Playlist
Episode 227 Affirmations for Self-Love
Episode 103 I Will Love And Care for Myself
Episode 100 I Love Myself Version II
Episode 18 A 30 Second "You are Loved"
Episode 1 I Love Myself
HERE'S WHAT LISTENERS ARE SAYING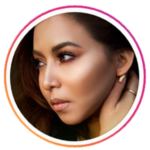 "Josie changed my life! Love these affirmations so much. They made me more positive and less reactive." - Ferra Rossa

"I listen to these while I'm brushing my teeth or getting a facial. She always drops some nuggets" – Gabrielle Union

"To be successful, you need a confident mindset. So much of my confidence comes from listening to Josie's affirmations!" - Vivianne Brafmann
WANT THE AD FREE EXPERIENCE?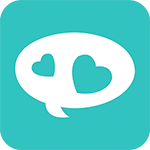 Ready to combat negative thinking? Listen to ad free versions on the Affirmation Pod App! Available on the Apple and Google Play app stores.
The app is where you can easily make your own favorites playlist, download to listen offline and a whole lot more!
When you sign up for premium access, you also get over 50 bonus ad free episodes you won't hear on the podcast.
FAVORITE BONUS EPISODES INCLUDE
Resilience Playlist
Self-Love Bonus Playlist
Changing the Stories You Make Up in Your Head
I Can Handle This
Slowing Down for Stillness
Keeping the Past in the Past
Download the app on the Apple and Google Play stores!
RELATED LINKS
Alexa Skill: AffirmationPod.com/Alexa
Amazon App: AffirmationPod.com/AmazonApp
App FAQs: AffirmationPod.com/FAQs
Contact: AffirmationPod.com/Contact
Facebook Group: AffirmationPod.com/FacebookGroup
Facebook Page: AffirmationPod.com/FacebookPage
Google Play App: AffirmationPod.com/GoogleApp
Instagram: AffirmationPod.com/Instagram
iOS App: AffirmationPod.com/iOSApp
Kids Version: AffirmationPod.com/Kids
Patreon: AffirmationPod.com/Patreon
Pinterest: AffirmationPod.com/Pinterest
Portuguese Version: AffirmationPod.com/Portuguese
Premium on Affirmation Pod App: AffirmationPodPremium.com
Premium on Podcast Listening Apps*: AffirmationPod.com/Pods
Request an Episode: AffirmationPod.com/Requests
Self-Care Worksheet: AffirmationPod.com/SelfCare
Sponsors: AffirmationPod.com/Sponsors
Spotify Playlists: AffirmationPod.com/Playlists
Stress Management Worksheet: AffirmationPod.com/Stress
Supercast AffirmationPod.com/Supercast
Tip Jar: AffirmationPod.com/TipJar
Twitter: AffirmationPod.com/Twitter
YouTube: AffirmationPod.com/YouTube
Web Version of App: AffirmationPod.Libsyn.com
Website: AffirmationPod.com
Thanks for listening to Affirmation Pod today!
Now go be you, know you and love you!
Josie ❤️🙏🏻✨
Find the App on Apple and Google Play