Aug 29, 2021
A Mindful Practice to Start Your Day
Transform your day with this one! It's "Breathwork and Affirmations to Start Your Day"
The sister episode to this one is Episode 259 More Empowering Affirmations to Start Your Day
Looking for ad free versions? Go to AffirmationPod.com/Join
TODAY'S SPONSOR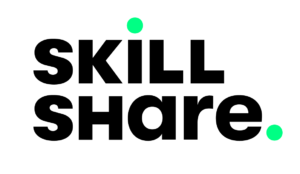 Skillshare is an online learning community with thousands of amazing classes covering dozens of creative and entrepreneurial skills. Be sure to check out "Creative Transformation- 9 Exercises to Draw, Write, and Discover Your Future" by Mari Andrew!
Get your FREE TRIAL of unlimited access to thousands of classes at Skillshare.com/Affirmation
WANT MORE EPISODES LIKE THIS ONE?
Episode 363 I am Happy and Refreshed
Episode 339 Starting Your Week
Episode 320 Morning Mirror Talk
Episode 306 Morning Affirmations II
Episode 197 Your Good Morning Coach
Episode 51 New Day Affirmations
Episode 32 Morning Affirmations
LOOK WHO LOVES AFFIRMATION POD!! 🙏🏻
"Josie's a saving grace. She literally has a positive affirmation for everything. When you don't feel like getting up at all, she's got a great positive affirmation." – Gabrielle Union
"This is just my favorite podcast for stress and anxiety. This has helped me through many stressful situations over the past two years." - Reuel Rasheeda
"I found this blissful podcast in a harsh time in my life when I was going through a toxic breakup. Josie really helped me work through that tough spot with self-care and recognition. I have and always will recommend Josie's podcast to everyone. There is so much knowledge and self love here." - Alexis Maclure
"Can't get enough of Affirmation Pod. Thank you Josie!" - Nicole Chaput
"Her words are such a gift. A beautiful way to kickstart your day while in silence and meditation. This fills my cup so I can be a better woman, wife, mom & friend to everyone around me." - LaTisha Guster
"I've been saying this, but especially in times of stress, Affirmation Pod is amazing. Truly such a great resource!" - Sierra de Mulder
"I've never thought of needing this kind of affirmation, but I'm really grateful I've listened to Josie's soothing and encouraging messages." - Marta Retnoningsih
You Are Enough ❤️
Life can get difficult. Jobs are lost, hearts are broken, plans get changed, things go wrong. We've all been there.
But when life gives you lemons, how do you cope? How do you navigate through grief with resilience? How do you control your emotions instead of letting them control you?
Maybe you have unhealthy coping strategies. Maybe you bury your emotions, talk down to yourself, or power through the day without allowing yourself even a moment of rest and reflection.
Sound familiar? Not anymore!👇🏻
Sign up for premium access to Affirmation Pod and get the language you need to transform your inner dialogue and embrace the fabulous YOU.
Offering over 300 ad-free affirmations - plus monthly bonuses! - Affirmation Pod Premium is the toolbox you need to navigate your way through every season of life. Enjoy calming meditations, guided visualizations, empowering playlists and more as you become the best version of yourself.
Yes, life isn't always easy. But with the help of Affirmation Pod Premium, you'll be more equipped to handle the ups and downs with grace, confidence, and courage. And you'll feel better about yourself too – double win!
Sign up today for ad free versions of all the Affirmation Pod episodes PLUS over 60 bonus ad free episodes you won't hear on the podcast.
AND it's all conveniently available for you on the Affirmation Pod App! Download today on the Apple or Google Play app store, and you can have the power of Affirmation Pod with you everywhere you go.
DOWNLOAD NOW ON APPLE or GOOGLE PLAY!📱
FAVORITE BONUS EPISODES INCLUDE
Transitioning Home from Work to Your Family
Grounding Meditation
I Give Myself Credit
45 Minute Morning Playlist
Won't Be Fooled
This is My New Body
Relaxation Playlist
Toe to Head Progressive Relaxation
What's Not Working for Me
Work Playlist
DOWNLOAD THE APP ON APPLE OR GOOGLE PLAY! 📱
"Josie talks to you and sets a really positive tone for the day." - Maria Hatzistefanis
"My go-to podcast when I need motivation and powerful affirmations!" - Nihan Gorkem
"I've been listening to Affirmation Pod lately to help myself chill out and de-stress!" - Katie Muhtaris
"Listening to a podcast is part of my Sunday evening self-care. I highly recommend Affirmation Pod!" - Elvan Kama Kurtz
"Every morning without fail I listen to Josie Ong. Her affirmations changed me and made me kinder to myself and more positive. If you are depressed or simply need a boost, listen to one of her affirmations!" - Ferra Rossa
"I feel so good this morning because I'm getting back to a routine. I found Affirmation Pod that I listen to and it's really relaxing." - Breanna Renee
DOWNLOAD THE APP📱
Google Play App: AffirmationPod.com/GooglePlay
iOS App: AffirmationPod.com/iOSApp
FOLLOW👇🏻
Facebook Group: AffirmationPod.com/FacebookGroup
Facebook Page: AffirmationPod.com/FacebookPage
Instagram: AffirmationPod.com/Instagram
Pinterest: AffirmationPod.com/Pinterest
Twitter: AffirmationPod.com/Twitter
YouTube: AffirmationPod.com/YouTube
PREMIUM 💖
Affirmation Pod App: AffirmationPodPremium.com
Patreon: AffirmationPod.com/Patreon
Supercast AffirmationPod.com/Supercast
AND MORE 💗
App FAQs: AffirmationPod.com/FAQs
Contact: AffirmationPod.com/Contact
Request an Episode: AffirmationPod.com/Requests
Self Care Worksheet: AffirmationPod.com/SelfCare
Self Love Affirmations: AffirmationPod.com/SelfLoveAffirmations
Sponsors: AffirmationPod.com/Sponsors
Spotify Playlists: AffirmationPod.com/Playlists
Stress Management Worksheet: AffirmationPod.com/Stress
Tip Jar: AffirmationPod.com/TipJar
Website: AffirmationPod.com
Have you thought of sending a suggestion? I'm all ears!

Send it in at AffirmationPod.com/Feedback
Thanks for listening to Affirmation Pod today!! 🙏🏻
Now go be you, know you and love you!
Sending love, comfort and strength 💝🤗💪🏻
Josie
DOWNLOAD THE APP ON APPLE OR GOOGLE PLAY! 📱
"I'd recommend listening to affirmations. You can repeat them or you can just take them in as you listen. Affirmation Pod are short, effective and Josie's voice is so soothing!" - Sophia Sinclair
"This is my all time most favorite affirmation podcast. Download it my friends. Her voice is so relaxing." - Brittany McHugh
"I feel so good this morning because I'm getting back to a routine. I found Affirmation Pod that I listen to and it's really relaxing." - Jen Stancill
"Honestly, I know I've gone on about it before, but I just can't recommend Affirmation Pod enough!" - Tiah Eckhart
"Josie's a saving grace. She literally has a positive affirmation for everything. When you don't feel like getting up at all, she's got a great positive affirmation." - Gabrielle Union
DOWNLOAD THE APP ON APPLE OR GOOGLE PLAY! 📱