Jan 1, 2022
Hello 2022!
Yes, this is a special New Year's Day episode. It's Affirmations for "Starting a New Chapter in Your Life"
The sister episode to this one is Episode 324 Grown Up So Much
Want the ad free version for $0.99 USD? Buy it on the app at AffirmationPodApp.com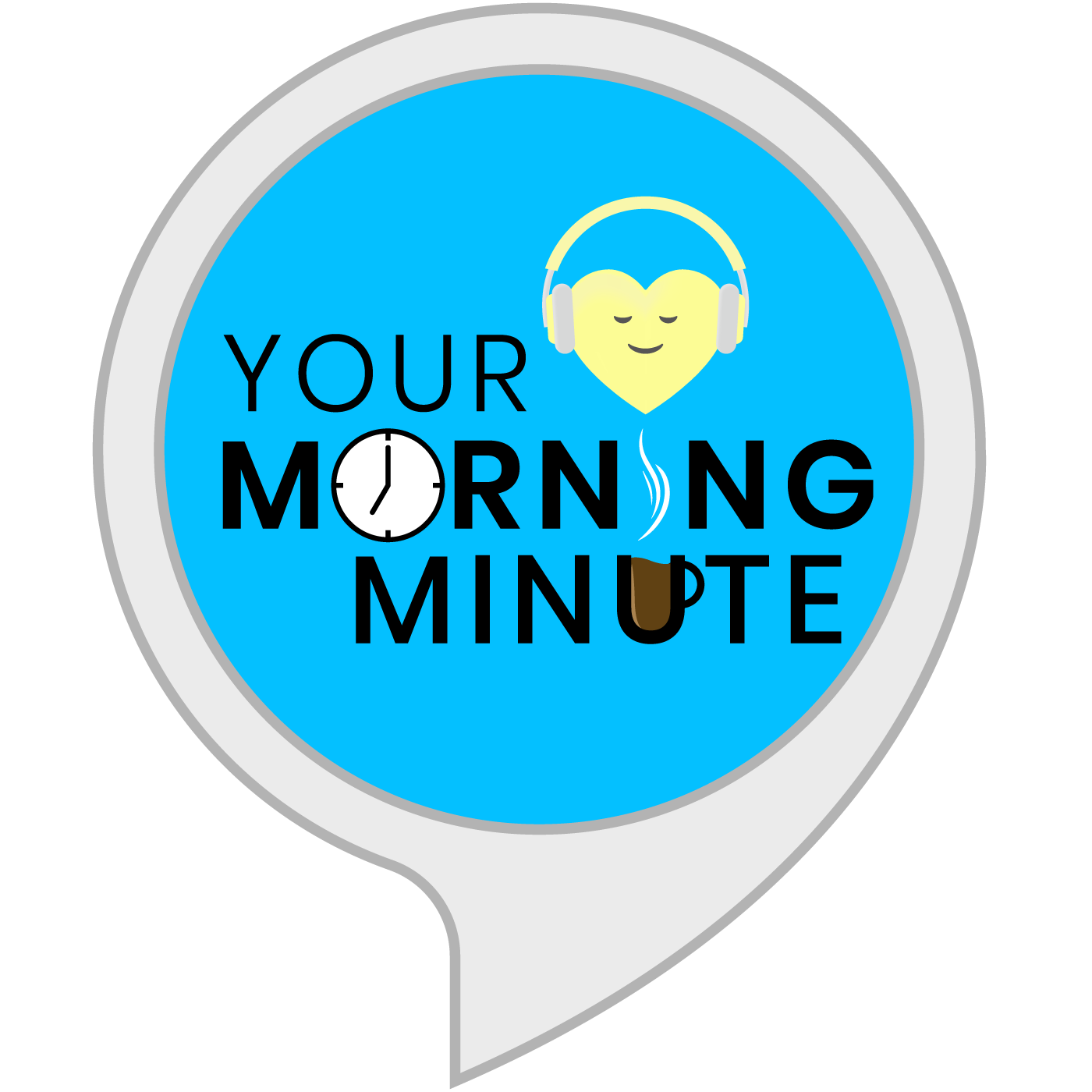 Be sure to listen to my BRAND NEW ALEXA FLASH BRIEFING!*
It's called "Your Morning Minute" and it guides you through deep breaths and empowering questions, all in one minute!
*Also available as a new podcast and on the Affirmation Pod app. Find out more at YourMorningMinute.com
WANT MORE EPISODES LIKE THIS ONE?
Episode 362 AffirmationPod.com/BuildingMomentum
Episode 265 Affirmations for The Next Chapter of Your Life
Episode 22 I've Moved On
Episode 2 The "No More" Affirmations
LISTENER LOVE ❤️
"Wonderful thoughts from one of the best podcasts for finding a positive thoughtful frame of mind. Josie you are so wonderful! We are lucky to have you in this world." - Ervynn Tyler McFalls
"My go-to podcast when I need motivation and powerful affirmations. Love the quick self-compassion and self-love affirmations by Affirmation Pod!" - Nihan Gorkem
"Honestly, I know I've gone on about it before, but I just can't recommend Affirmation Pod enough!" - Tiah Eckhart
"I feel so good this morning because I'm getting back to a routine. I found Affirmation Pod that I listen to and it's really relaxing." - Jen Stancill
"I would highly recommend Affirmation Pod if you often feel anxious/overwhelmed. This is my go-to podcast when I feel down. It's filled with love, light, positivity and everything else your mind and soul needs." - Arielle François
What's in your self-care toolbox? 💝
Learning to love all parts of yourself is a journey. One that, at times, may feel overwhelming, hopeless...even scary. But it's a journey you don't need to walk alone.
If you find yourself getting lost in a whirlwind of self-doubt and negativity, it's time to transform your inner dialogue. Sound impossible? Don't worry – Affirmation Pod has your back.
Through positive affirmations, grounding meditations, calming playlists and more, you get the tools and support for your journey of self-love.
Premium Subscription👇🏻
With Affirmation Pod Premium you get instant access to over 300 ad-free affirmations - plus monthly bonuses! Everything is here to soothe, inspire, and empower you through every season of life.
AND it's all conveniently available for you on the Affirmation Pod App! Download today on the Apple or Google Play app store, and you can have the power of Affirmation Pod with you everywhere you go.
DOWNLOAD NOW ON APPLE or GOOGLE PLAY! 📱
FAVORITE BONUS EPISODES INCLUDE
When You've Put Aside Self-Respect in Relationships
I Forgive Myself for Hating my Body
Keeping Boundaries
Sleep Playlist
I Live in Abundance
Receiving Abundance Playlist
I Made the Right Choice
Crazy is Not My Life
Waking Up Playlist
Sitting Meditation
DOWNLOAD THE NEW APP ON APPLE or GOOGLE PLAY! 📱
"Josie talks to you and sets a really positive tone for the day." - Maria Hatzistefanis
"I've included this podcast into my daily routine for the past couple of months and she's amazing!" - Shelly Ackah
"Affirmations in the morning are game changers. Affirmation Pod has hundreds of guided affirmations in all different categories to suit your needs/intention for the day." - Taylor Nicks
"Can't get enough of Affirmation Pod. Thank you Josie!" - Nicole Chaput
"To be successful, you MUST have a confident mindset. So much of my success comes from listening to Josie's affirmations!" - Vivianne Brafmann
DOWNLOAD THE NEW APP📱
Google Play App: AffirmationPod.com/GooglePlay
iOS App: AffirmationPod.com/iOSApp
FOLLOW👇🏻
Facebook Group: AffirmationPod.com/FacebookGroup
Facebook Page: AffirmationPod.com/FacebookPage
Instagram: AffirmationPod.com/Instagram
Pinterest: AffirmationPod.com/Pinterest
Twitter: AffirmationPod.com/Twitter
YouTube: AffirmationPod.com/YouTube
PREMIUM 💖
Affirmation Pod App: AffirmationPodPremium.com
Patreon: AffirmationPod.com/Patreon
Supercast AffirmationPod.com/Supercast
AND MORE 💗
App FAQs: AffirmationPod.com/FAQs
Contact: AffirmationPod.com/Contact
Request an Episode: AffirmationPod.com/Requests
Self Care Worksheet: AffirmationPod.com/SelfCare
Self Love Affirmations: AffirmationPod.com/SelfLoveAffirmations
Sponsors: AffirmationPod.com/Sponsors
Spotify Playlists: AffirmationPod.com/Playlists
Stress Management Worksheet: AffirmationPod.com/Stress
Tip Jar: AffirmationPod.com/TipJar
Website: AffirmationPod.com
What would make Affirmation Pod better for you?

Let me know at AffirmationPod.com/Better
Thanks for listening to Affirmation Pod today!! 🙏🏻
Now go be you, know you and love you!
Sending love and strength!
Josie ❤️❤️❤️
DOWNLOAD NOW ON APPLE or GOOGLE PLAY! 📱
"If you're struggling creating your own affirmations as part of your daily practice, I highly recommend Josie Ong's podcast. They're super quick to listen to!" - Naomi Powell
"So grateful to Josie for helping me through the toughest of times!" - Christina Torres
"I've been listening to Affirmation Pod lately to help myself chill out and de-stress!" - Katie Muhtaris
"Josie's a saving grace. She literally has a positive affirmation for everything. When you don't feel like getting up at all, she's got a great positive affirmation." – Gabrielle Union
"I've been saying this, but especially in times of stress, Affirmation Pod is amazing. Truly such a great resource!" - Sierra de Mulder
DOWNLOAD NOW ON APPLE or GOOGLE PLAY! 📱