Jan 30, 2022
Overcome a Fixed Mindset!
Need to develop a growth mindset? Take your abilities and turn them into results with this one. It's "I Have The Growth Mindset"
The sister episode to this one is Episode 362 Building Momentum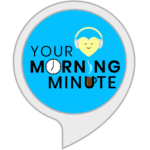 And don't forget to check out the new Alexa flash briefing "Your Morning Minute." It guides you through deep breaths and empowering questions, all in one minute!
Find out more at YourMorningMinute.com
WANT MORE EPISODES LIKE THIS ONE?
Episode 321 Who I Am and How I Live
Episode 170 I am Intelligent and Capable
Episode 157 When You Can't Think Straight t
Episode 150 I Can Handle It
Episode 147 Overthinking
Episode 140 Performing Under Pressure