Apr 9, 2017
Managing a Sense of Safety?
From Listener Danielle who wrote in with this request
"Hello, My name is Danielle and I'm a relatively new listener to the affirmation pod. I love it so much!! It's already been so, so, so helpful to me!!! Thank you so much!!!
I've really started to focus on self-care starting in December when I realized that I had a lot of unpacked issues from growing up with an emotionally abusive alcoholic father. I'd like to request an episode related to safety and security. Often I tell myself things along the lines of: "I am safe. People want me here. I am worthy of people in my life who support and uplift me. Friends/strangers/coworkers do not want to harm me, insult me or degrade me."
I'm not sure if these are the best affirmations because a lot of them depend on other people, but I'm not entirely sure how to handle my lack of safety and security. A lot of times I'll be talking with someone and my internal voice goes "You're annoying them. Stop talking." when really they're listening to me and keeping the conversation going.
I'm trying to rebuild my trust with others, rather than defaulting to fearing others. Maybe others can relate. Thank you in advance. -Danielle"
The sister episode to this one is Episode 258 Healing Emotional Wounds and Finding Safety
SPONSOR SPOTLIGHT

Talkspace believes we all deserve to feel our best. Their mission: make therapy affordable and accessible for all. With thousands of therapists licensed in over 40 specialties, you're sure to find the support you need.
Get $100 OFF your first month at TalkSpace.com with TalkSpace promo code AFFIRMATION
Want More Episodes Like This One?
Episode 275 Being Too Hard On Yourself
Episode 269 I Really Am Enough
Episode 148 I Am Enough
HERE'S WHAT LISTENERS ARE SAYING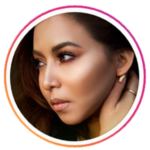 "Josie changed my life! Love these affirmations so much. They made me more positive and less reactive." - Ferra Rossa

"I listen to these while I'm brushing my teeth or getting a facial. She always drops some nuggets" – Gabrielle Union

"To be successful, you need a confident mindset. So much of my confidence comes from listening to Josie's affirmations!" - Vivianne Brafmann
LOOKING FOR POSITIVITY, RELIEF and CONFIDENCE?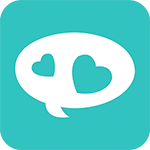 Get ad free versions on the Affirmation Pod App! They're available for premium access members on the Apple and Google Play app.
The app is where you can easily make your own favorites playlist, download to listen offline and a whole lot more!
When you sign up for premium access, you also get over 50 bonus ad free episodes you won't hear on the podcast.
Listen on the App! Available on Apple and Google Play
FAVORITE BONUS EPISODES INCLUDE
When You've Put Aside Self-Respect in Relationships
I Forgive Myself for Hating my Body
Keeping Boundaries
Sleep Playlist
I Live in Abundance
Receiving Abundance Playlist
I Made the Right Choice
Crazy is Not My Life
Waking Up Playlist
Sitting Meditation
LISTEN ON THE APP TODAY!
Download on Apple app store
Download on Google Play app store
RELATED LINKS
Alexa Skill: AffirmationPod.com/Alexa
Amazon App: AffirmationPod.com/AmazonApp
App FAQs: AffirmationPod.com/FAQs
Contact: AffirmationPod.com/Contact
Facebook Group: AffirmationPod.com/FacebookGroup
Facebook Page: AffirmationPod.com/FacebookPage
Google Play App: AffirmationPod.com/GoogleApp
Instagram: AffirmationPod.com/Instagram
iOS App: AffirmationPod.com/iOSApp
Kids Version: AffirmationPod.com/Kids
Patreon: AffirmationPod.com/Patreon
Pinterest: AffirmationPod.com/Pinterest
Portuguese Version: AffirmationPod.com/Portuguese
Premium on Affirmation Pod App: AffirmationPodPremium.com
Premium on Podcast Listening Apps*: AffirmationPod.com/Pods
Request an Episode: AffirmationPod.com/Requests
Self-Care Worksheet: AffirmationPod.com/SelfCare
Sponsors: AffirmationPod.com/Sponsors
Spotify Playlists: AffirmationPod.com/Playlists
Stress Management Worksheet: AffirmationPod.com/Stress
Tip Jar: AffirmationPod.com/TipJar
Twitter: AffirmationPod.com/Twitter
YouTube: AffirmationPod.com/YouTube
Web Version of App: AffirmationPod.Libsyn.com
Website: AffirmationPod.com
*available on podcast apps that support importing private feeds
Thanks for listening to Affirmation Pod!!
Sending love and strength!
Josie ❤️❤️❤️
Here's the app on Apple and Google Play