Aug 25, 2019
Social Media Sucking You In?
Get clear on how you want to communicate online with these Affirmations before you post on social media.
The sister episode to this one is Episode 223 Taking Social Media Breaks
Sponsor Spotlight
This episode is brought to you by Skillshare. Skillshare is an online learning community with thousands of amazing classes covering dozens of creative and entrepreneurial skills.
Get two months of unlimited access to thousands of classes for FREE at Skillshare.com/Affirmation
Want More Episodes Like this One?
Episode 235 When You've Set a Boundary
Episode 167 Staying Positive During Hard Times
Episode 159 Motivation for a New Beginning
Episode 151 Setting Boundaries
Episode 146 Not Who I Used to Be
Episode 105 Managing Regret Mode
Episode 22 I've Moved On
Episode 8 The Past is The Past
Episode 2 The "No More" Affirmations
HAVE YOU LISTENED ON THE APP YET?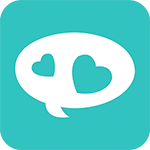 Do you want more affirmations for self-love? Come listen on the Affirmation Pod App! It's available on the Apple and Google Play app stores.
The app is where you can easily make your own favorites playlist, download to listen offline and a whole lot more!
When you sign up for premium access, you get ad free versions of all the Affirmation Pod episodes PLUS over 50 bonus ad free episodes you won't hear on the podcast.
Available Now on Apple and Google Play!
FAVORITE BONUS EPISODES INCLUDE
Transitioning Home from Work to Your Family
Grounding Meditation
I Give Myself Credit
45 Minute Morning Playlist
Won't Be Fooled
This is My New Body
Relaxation Playlist
Toe to Head Progressive Relaxation
What's Not Working for Me
Work Playlist
Listen Today on Apple or Google Play!
RELATED LINKS
Alexa Skill: AffirmationPod.com/Alexa
Amazon App: AffirmationPod.com/AmazonApp
App FAQs: AffirmationPod.com/FAQs
Contact: AffirmationPod.com/Contact
Facebook Group: AffirmationPod.com/FacebookGroup
Facebook Page: AffirmationPod.com/FacebookPage
Google Play App: AffirmationPod.com/GoogleApp
Instagram: AffirmationPod.com/Instagram
iOS App: AffirmationPod.com/iOSApp
Kids Version: AffirmationPod.com/Kids
Patreon: AffirmationPod.com/Patreon
Pinterest: AffirmationPod.com/Pinterest
Portuguese Version: AffirmationPod.com/Portuguese
Premium on Affirmation Pod App: AffirmationPodPremium.com
Premium on Podcast Listening Apps*: AffirmationPod.com/Pods
Request an Episode: AffirmationPod.com/Requests
Self-Care Worksheet: AffirmationPod.com/SelfCare
Sponsors: AffirmationPod.com/Sponsors
Spotify Playlists: AffirmationPod.com/Playlists
Stress Management Worksheet: AffirmationPod.com/Stress
Tip Jar: AffirmationPod.com/TipJar
Twitter: AffirmationPod.com/Twitter
YouTube: AffirmationPod.com/YouTube
Web Version of App: AffirmationPod.Libsyn.com
Website: AffirmationPod.com
*available on podcast apps that support importing private feeds
Thanks for listening to Affirmation Pod!!
Now go be you, know you and love you!
Josie
Get Ad Free Versions on Apple and Google Play