Mar 6, 2022
Need to build your self-confidence?
Find new strength, inspiration and results with these "Affirmations for Self-Confidence"
The sister episode to this one is Episode 333 Confidence in Yourself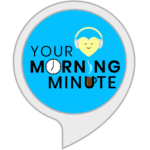 Have you checked out "Your Morning Minute"? It guides you through deep breaths and empowering questions, all in one minute!
Find out more at YourMorningMinute.com
WANT MORE EPISODES LIKE THIS ONE?
Episode 392 It's Ok To Be Who I Am
Episode 233 The Confidence Mindset
Episode 217 Releasing Imposter Syndrome
Episode 206 Moving from Self-Doubt to Self-Confidence
Episode 55 Confidence Booster