May 2, 2016
Actionable Tip - Attention Management
This month's theme is Time Management and you can get the free worksheet at AffirmationPod.com/TimeManagement
In university, I worked one summer at an office and computer supplies company. One day a sales rep came up as I was putting in orders and asked for something. I can't remember what I said in response but I do remember him asking me to look at him when I spoke and calling me rude.
That was before social media was around. I could already feel the pressure of preferring to look at a screen than a pair of eyes.
Now, as a mom, those eyes are not of a middle aged sales rep, but a young little girl who just wants to communicate with momma.
This episode got me thinking...and changing. I am boosting looking into the eyes of my family as a priority over looking at a screen. I'm good at doing this when we're out at a restaurant, the park etc, but when we're at home, it's tempting to just say "yeah, okay, in a minute" without looking eyeball to eyeball.
Our attention follows where our eyeballs are directed.
Years ago my husband worked for a company where the bosses asked the IT department to do an analysis on websites most frequented by employees.
The report showed the hundreds of employees visited Facebook the most of any site. The bosses then decided to blacklist Facebook.
Three Tips for Attention Management
1. Pay attention to your attention
Imagine a camera is following from the moment you wake up to the moment you fall asleep. If you could review the footage, what would it show about where you place attention?
2. Invest your attention on things with the highest return for you
Back to the footage, what would it show is important to you? When you think of your goals and the lifestyle you want, does anything look like it's getting too much or not enough attention?
3. Be clear on the experiences you are looking for
Know what you want in life because that will be the reference point for where your attention goes. Regularly reflect on how you can improve your world to improve your life. Maybe it's deleting apps, pulling out neglected household projects, signing up for new hobbies. Control where your attention goes, don't let your attention get out of control.
"My experience is what I agree to attend to." - William James
The sister episode to this one is Episode 76 Actionable Tip - Time Savers
SPONSOR SPOTLIGHT

Talkspace believes we all deserve to feel our best. Their mission: make therapy affordable and accessible for all. With thousands of therapists licensed in over 40 specialties, you're sure to find the support you need.
Get $100 OFF your first month at TalkSpace.com with TalkSpace promo code AFFIRMATION
Want More Episodes Like this One?
Episode 235 When You've Set a Boundary
Episode 167 Staying Positive During Hard Times
Episode 159 Motivation for a New Beginning
Episode 151 Setting Boundaries
Episode 146 Not Who I Used to Be
Episode 105 Managing Regret Mode
Episode 22 I've Moved On
Episode 8 The Past is The Past
Episode 2 The "No More" Affirmations
HERE'S WHAT LISTENERS ARE SAYING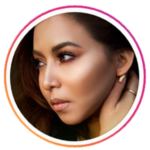 "Josie changed my life! Love these affirmations so much. They made me more positive and less reactive." - Ferra Rossa

"I listen to these while I'm brushing my teeth or getting a facial. She always drops some nuggets" – Gabrielle Union

"To be successful, you need a confident mindset. So much of my confidence comes from listening to Josie's affirmations!" - Vivianne Brafmann
LOOKING FOR POSITIVITY, RELIEF and CONFIDENCE?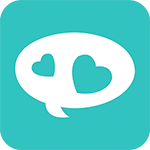 Get ad free versions on the Affirmation Pod App! They're available for premium access members on the Apple and Google Play app.
The app is where you can easily make your own favorites playlist, download to listen offline and a whole lot more!
When you sign up for premium access, you also get over 50 bonus ad free episodes you won't hear on the podcast.
Listen on the App! Available on Apple and Google Play
FAVORITE BONUS EPISODES INCLUDE
When You've Put Aside Self-Respect in Relationships
I Forgive Myself for Hating my Body
Keeping Boundaries
Sleep Playlist
I Live in Abundance
Receiving Abundance Playlist
I Made the Right Choice
Crazy is Not My Life
Waking Up Playlist
Sitting Meditation
LISTEN ON THE APP TODAY!
Download on Apple app store
Download on Google Play app store
RELATED LINKS
Alexa Skill: AffirmationPod.com/Alexa
Amazon App: AffirmationPod.com/AmazonApp
App FAQs: AffirmationPod.com/FAQs
Contact: AffirmationPod.com/Contact
Facebook Group: AffirmationPod.com/FacebookGroup
Facebook Page: AffirmationPod.com/FacebookPage
Google Play App: AffirmationPod.com/GoogleApp
Instagram: AffirmationPod.com/Instagram
iOS App: AffirmationPod.com/iOSApp
Kids Version: AffirmationPod.com/Kids
Patreon: AffirmationPod.com/Patreon
Pinterest: AffirmationPod.com/Pinterest
Portuguese Version: AffirmationPod.com/Portuguese
Premium on Affirmation Pod App: AffirmationPodPremium.com
Premium on Podcast Listening Apps*: AffirmationPod.com/Pods
Request an Episode: AffirmationPod.com/Requests
Self-Care Worksheet: AffirmationPod.com/SelfCare
Sponsors: AffirmationPod.com/Sponsors
Spotify Playlists: AffirmationPod.com/Playlists
Stress Management Worksheet: AffirmationPod.com/Stress
Tip Jar: AffirmationPod.com/TipJar
Twitter: AffirmationPod.com/Twitter
YouTube: AffirmationPod.com/YouTube
Web Version of App: AffirmationPod.Libsyn.com
Website: AffirmationPod.com
*available on podcast apps that support importing private feeds
Thanks for listening to Affirmation Pod!!
Sending love and strength!
Josie ❤️❤️❤️
Here's the app on Apple and Google Play