Aug 7, 2016
Emotional Meaning of Money
This month's theme is Money Management and you can get the free worksheet at AffirmationPod.com/MoneyManagement
Stress
Happiness
Power
Arguments
Shopping
Freedom
Evil
Car payment
Security
Retirement
Ugh
These are some of the answers to "What immediately comes to mind when you hear the word money?" when I've led workshops on the Emotional Meaning of Money.
1. What comes to mind for you?
Your core beliefs translate into reality when it comes to money. It's definitely worth a look at what you believe about money for a financial health and wellness check.
Some other reflection questions:
2. What were you taught about money?
3. Where do your beliefs around money come from?
4. What does your relationship with money look like?
5. How do you feel about your relationship with money?
6. What does a healthy relationship with money look like?
Some clients have tapped into their emotions around spending and the awareness led to some shifts and changes which led to financial health and strong debt management skills.
Last questions:
7. What's one word to describe what you want your relationship with money to look like?
8. What emotional state would you like to have in your relationship with money?
The sister episode to this one is Episode 161 Getting Financially Organized
SPONSOR SPOTLIGHT

Talkspace believes we all deserve to feel our best. Their mission: make therapy affordable and accessible for all. With thousands of therapists licensed in over 40 specialties, you're sure to find the support you need.
Get $100 OFF your first month at TalkSpace.com with TalkSpace promo code AFFIRMATION
Want More Episodes Like This One?
Episode 275 Being Too Hard On Yourself
Episode 269 I Really Am Enough
Episode 148 I Am Enough
HAVE YOU LISTENED ON THE APP YET?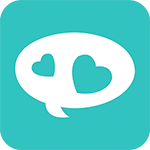 Do you want more affirmations for self-love? Come listen on the Affirmation Pod App! It's available on the Apple and Google Play app stores.
The app is where you can easily make your own favorites playlist, download to listen offline and a whole lot more!
When you sign up for premium access, you get ad free versions of all the Affirmation Pod episodes PLUS over 50 bonus ad free episodes you won't hear on the podcast.
Available Now on Apple and Google Play!
FAVORITE BONUS EPISODES INCLUDE
Transitioning Home from Work to Your Family
Grounding Meditation
I Give Myself Credit
45 Minute Morning Playlist
Won't Be Fooled
This is My New Body
Relaxation Playlist
Toe to Head Progressive Relaxation
What's Not Working for Me
Work Playlist
Listen Today on Apple or Google Play!
RELATED LINKS
Alexa Skill: AffirmationPod.com/Alexa
Amazon App: AffirmationPod.com/AmazonApp
App FAQs: AffirmationPod.com/FAQs
Contact: AffirmationPod.com/Contact
Facebook Group: AffirmationPod.com/FacebookGroup
Facebook Page: AffirmationPod.com/FacebookPage
Google Play App: AffirmationPod.com/GoogleApp
Instagram: AffirmationPod.com/Instagram
iOS App: AffirmationPod.com/iOSApp
Kids Version: AffirmationPod.com/Kids
Patreon: AffirmationPod.com/Patreon
Pinterest: AffirmationPod.com/Pinterest
Portuguese Version: AffirmationPod.com/Portuguese
Premium on Affirmation Pod App: AffirmationPodPremium.com
Premium on Podcast Listening Apps*: AffirmationPod.com/Pods
Request an Episode: AffirmationPod.com/Requests
Self-Care Worksheet: AffirmationPod.com/SelfCare
Sponsors: AffirmationPod.com/Sponsors
Spotify Playlists: AffirmationPod.com/Playlists
Stress Management Worksheet: AffirmationPod.com/Stress
Tip Jar: AffirmationPod.com/TipJar
Twitter: AffirmationPod.com/Twitter
YouTube: AffirmationPod.com/YouTube
Web Version of App: AffirmationPod.Libsyn.com
Website: AffirmationPod.com
*available on podcast apps that support importing private feeds
Thanks for listening to Affirmation Pod!!
Now go be you, know you and love you!
Josie
Get Ad Free Versions on Apple and Google Play