Dec 29, 2015
Affirmations for Technology-Life Balance
Thanks Cindy and Asmâa for suggesting this topic!
This is my time to focus on a Technology Life Balance
I reflect on what times of day I'm vulnerable to wasting time in technology
I recognize my weaknesses when it comes to technology
I address where I'm not happy with my use of technology

I choose a specific time of the day to check my emails and reply to phone calls
I am not reactive to each notification ring, ding or buzz that I get
I pace my responses according to the schedule I have set for me
My apps are in alignment with my goals
When I notice any app taking me off balance, I move it or remove it
I have the discipline to put technology away
While I may be afraid of missing out on something online, I need to consider what I am missing out on offline
I clear time in my schedule to not be in technology
So I can be in nature
So I can be with myself
So I can work on offline life
So I can work on my offline goals
So I can have a technology-life balance
Technology serves my purposes, I don't serve it's purposes
It doesn't control me, I control my interaction with technology
I am free to check my smartphone at long intervals instead of short ones
I train my nervous system to focus on relaxation and not urgency
I give myself time to be alone with my thoughts
There are so many alternatives to checking my smartphone so much
When I feel bored, I have more options than going to my smartphone
When I feel lonely, I have more options than going to my smartphone
When I have free time, I have more options than just engaging with technology
I can stretch my body, take deep breaths, go for a walk, journal, read a book, exercise or make a gratitude list.
I can garden, write a poem, paint, hike, scrapbook, visit the library, clean, organize, declutter, repair a household item, dance, sew, ski, surf, swim or build a model train
Accessing technology is no longer my default activity
I achieve technology - life balance through respecting clear and firm boundaries with my self and with my device
This means I am clear on how I want to manage my time in email, social media, and text messaging and I stick to it
I know how to tell myself no and I exercise this daily
I recognize where too much tech time hinders my growth and development
I carve my own path and stick to it, even when others are glued to their devices
I am alive for a purpose and it's not to have technology rule my life
I am a master at setting parameters on my tech use
I set myself up for a happy, healthy and productive life by incorporating technology and not falling prey to overloading on technology
Not everything needs to be instant
And I can exercise discipline, endurance and self-control with any and every incoming message
I've got great tech-life balance
And that helps me stay mentally, physically, emotionally and spiritually in shape
I am grateful for technology
I am grateful I can use it to my advantage and not my disadvantage
It is a tool to increase my quality of life
I quickly and easily shave the unnecessary
If I have anxiety when not being able to access technology, I address it
I remind myself it's okay to just turn it off for a while, I will survive
Instead of training my nervous system to be on alert for a notification, I train my nervous system for serenity, relaxation, and mindfulness
I foster values of health, safety and balance when engaging with the internet
I check in with myself regularly to see where my technology-life balance is at
I know how to detach from my phone physically and mentally
Technology doesn't take me for a ride, I take technology for a ride into my goals, my ambitions, my personal development
I am a master and role model for technology-life balance
I feel fulfilled with how I control when I am online and when I am offline
I know what strategies work for me and my technology-life balance
I am free to determine how and when I engage with technology
I am managing all areas of my life well and this includes technology
I am balanced when it comes to health
I am balanced when it comes to technology
I am living happily, freely and confidently
I have technology-life balance

Affirmations by Josie Ong
The sister episode to this one is Episode 77 Actionable Tip - Attention Management
SPONSOR SPOTLIGHT

Talkspace believes we all deserve to feel our best. Their mission: make therapy affordable and accessible for all. With thousands of therapists licensed in over 40 specialties, you're sure to find the support you need.
Get $100 OFF your first month at TalkSpace.com with TalkSpace promo code AFFIRMATION
Want More Episodes Like This One?
Episode 281 Calming Anxiety and Counting Back from 100 by 7s
Episode 255 The 5-4-3-2-1 Grounding Technique Plus More
Episode 16 A Grounding Meditation
WANT THE AD FREE EXPERIENCE?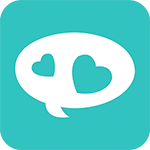 Ready to combat negative thinking? Listen to ad free versions on the Affirmation Pod App! Available on the Apple and Google Play app stores.
The app is where you can easily make your own favorites playlist, download to listen offline and a whole lot more!
When you sign up for premium access, you also get over 50 bonus ad free episodes you won't hear on the podcast.
FAVORITE BONUS EPISODES INCLUDE
Resilience Playlist
Self-Love Bonus Playlist
Changing the Stories You Make Up in Your Head
I Can Handle This
Slowing Down for Stillness
Keeping the Past in the Past
Download the app on the Apple and Google Play stores!
RELATED LINKS
Alexa Skill: AffirmationPod.com/Alexa
Amazon App: AffirmationPod.com/AmazonApp
App FAQs: AffirmationPod.com/FAQs
Contact: AffirmationPod.com/Contact
Facebook Group: AffirmationPod.com/FacebookGroup
Facebook Page: AffirmationPod.com/FacebookPage
Google Play App: AffirmationPod.com/GoogleApp
Instagram: AffirmationPod.com/Instagram
iOS App: AffirmationPod.com/iOSApp
Kids Version: AffirmationPod.com/Kids
Patreon: AffirmationPod.com/Patreon
Pinterest: AffirmationPod.com/Pinterest
Portuguese Version: AffirmationPod.com/Portuguese
Premium on Affirmation Pod App: AffirmationPodPremium.com
Premium on Podcast Listening Apps*: AffirmationPod.com/Pods
Request an Episode: AffirmationPod.com/Requests
Self-Care Worksheet: AffirmationPod.com/SelfCare
Sponsors: AffirmationPod.com/Sponsors
Spotify Playlists: AffirmationPod.com/Playlists
Stress Management Worksheet: AffirmationPod.com/Stress
Tip Jar: AffirmationPod.com/TipJar
Twitter: AffirmationPod.com/Twitter
YouTube: AffirmationPod.com/YouTube
Web Version of App: AffirmationPod.Libsyn.com
Website: AffirmationPod.com
*available on podcast apps that support importing private feeds
Thanks for listening to Affirmation Pod today!
Now go be you, know you and love you!
Josie ❤️🙏🏻✨
Find the App on Apple and Google Play