Sep 28, 2016
Money Management Affirmations
You can get the free worksheet at http://AffirmationPod.com/MoneyManagement
Affirmations for Money Management
Money has many different meanings. Here are some of mine.
Money doesn't bind me. Money frees me. I exercise wisdom in every financial decision I make.
I'm aware of how I'm spending, saving, investing and donating my money.
I recognize where I need to save more. I recognize where I need to spend more. I monitor my money management skills and am open to new ways of managing money. I examine my values around money and check if they fit the person I am today.
I know the level of savings I am comfortable with. I know the level of risk I am comfortable with. My mind is clear on my financial goals and plans.
I consider and explore various ways to manage money. I focus on what fits for me and go with that. I make the details fun and I love knowing I am financially responsible and successful.
My money doesn't control me. I control my money. I do not compromise my authenticity, values or integrity for the sake of money. I know my honor, respect and integrity will lead me to more and more income opportunities.
I am practical with money. I attract great deals and bargains.
I am controlled with money. I do not allow pressure or persuasion to cloud my judgement.
I am content with the money I have while also being open to more money coming in. I welcome and nurture prosperity in my life.
I understand the income I need. I understand the income I have. I understand the income I want in.
My relationship with money is clear, clean and manageable. Money serves to help me reach the lasting memories and moments I want.
I attract wealth. I attract people who are in line with my financial needs, strategies and values. I attract wealth in every area of life.
I never value money more than my health. Money is valuable but I am more. I don't sacrifice my health and lasting relationships for money.
I am comfortable with wealth. I know my worth isn't based in currency. My worth and value can never be measured.
As I continue to grow my health, I continue to grow my wealth.
Affirmations by Josie Ong
The sister episode to this one is Episode 161 Getting Financially Organized
SPONSOR SPOTLIGHT

Talkspace believes we all deserve to feel our best. Their mission: make therapy affordable and accessible for all. With thousands of therapists licensed in over 40 specialties, you're sure to find the support you need.
Get $100 OFF your first month at TalkSpace.com with TalkSpace promo code AFFIRMATION
Want More Episodes Like this One?
Episode 235 When You've Set a Boundary
Episode 167 Staying Positive During Hard Times
Episode 159 Motivation for a New Beginning
Episode 151 Setting Boundaries
Episode 146 Not Who I Used to Be
Episode 105 Managing Regret Mode
Episode 22 I've Moved On
Episode 8 The Past is The Past
Episode 2 The "No More" Affirmations
HAVE YOU LISTENED ON THE APP YET?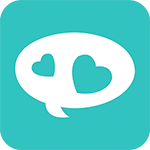 Do you want more affirmations for self-love? Come listen on the Affirmation Pod App! It's available on the Apple and Google Play app stores.
The app is where you can easily make your own favorites playlist, download to listen offline and a whole lot more!
When you sign up for premium access, you get ad free versions of all the Affirmation Pod episodes PLUS over 50 bonus ad free episodes you won't hear on the podcast.
Available Now on Apple and Google Play!
FAVORITE BONUS EPISODES INCLUDE
Transitioning Home from Work to Your Family
Grounding Meditation
I Give Myself Credit
45 Minute Morning Playlist
Won't Be Fooled
This is My New Body
Relaxation Playlist
Toe to Head Progressive Relaxation
What's Not Working for Me
Work Playlist
Listen Today on Apple or Google Play!
RELATED LINKS
Alexa Skill: AffirmationPod.com/Alexa
Amazon App: AffirmationPod.com/AmazonApp
App FAQs: AffirmationPod.com/FAQs
Contact: AffirmationPod.com/Contact
Facebook Group: AffirmationPod.com/FacebookGroup
Facebook Page: AffirmationPod.com/FacebookPage
Google Play App: AffirmationPod.com/GoogleApp
Instagram: AffirmationPod.com/Instagram
iOS App: AffirmationPod.com/iOSApp
Kids Version: AffirmationPod.com/Kids
Patreon: AffirmationPod.com/Patreon
Pinterest: AffirmationPod.com/Pinterest
Portuguese Version: AffirmationPod.com/Portuguese
Premium on Affirmation Pod App: AffirmationPodPremium.com
Premium on Podcast Listening Apps*: AffirmationPod.com/Pods
Request an Episode: AffirmationPod.com/Requests
Self-Care Worksheet: AffirmationPod.com/SelfCare
Sponsors: AffirmationPod.com/Sponsors
Spotify Playlists: AffirmationPod.com/Playlists
Stress Management Worksheet: AffirmationPod.com/Stress
Tip Jar: AffirmationPod.com/TipJar
Twitter: AffirmationPod.com/Twitter
YouTube: AffirmationPod.com/YouTube
Web Version of App: AffirmationPod.Libsyn.com
Website: AffirmationPod.com
*available on podcast apps that support importing private feeds
Thanks for listening to Affirmation Pod!!
Now go be you, know you and love you!
Josie
Get Ad Free Versions on Apple and Google Play