Jan 28, 2015
Welcome to Affirmation Pod!
Do you want to move from negative thinking to positive thinking, self-rejection to self-acceptance and self-hate to self-love?
Come hear the Affirmation Pod experience! It's the world's #1 podcast for affirmations and available for free, anytime you need it.
The sister episode to this one is Episode 166 Showing Up and Thank Yous
Check Out More Top Episodes!
Episode 278 Leaning Into Your Heart
Episode 227 Affirmations for Self-Love
Episode 206 Moving From Self Doubt to Self Confidence
Episode 203 Affirmations for Success
Episode 197 Your Good Morning Coach
Episode 159 Motivation for a New Beginning
Episode 148 I Am Enough
Episode 147 Overthinking
Episode 139 Receiving Love
Episode 108 Relax Into Sleep
Episode 40 I Can Do This
More Episodes Related to COVID
Episode 277 Managing a COVID School Year
Episode 262 Affirmations for Immunity and a Healthy Body
Episode 253 Group Meditation for Refueling - Guided Visualization
Episode 251 Managing Health Anxiety During COVID-19
Episode 250 I am Adapting and Adjusting to Staying at Home
Episode 249 Facing Grief and Loss During the Quarantine of COVID-19
Episode 242 Processing the Presence of Coronavirus in Our World
GET AD FREE VERSIONS!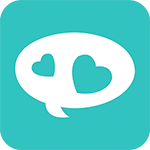 Do you know you'll benefit even more from the ad free experience? Come listen on the Affirmation Pod App!
It's available on the Apple and Google Play app stores. The app is where you can easily make your own favorites playlist, download to listen offline and a whole lot more!
When you sign up for premium access, you get ad free versions of all the Affirmation Pod episodes PLUS over 50 bonus ad free episodes you won't hear on the podcast.
Get Them Now on Apple and Google Play!
FAVORITE BONUS EPISODES INCLUDE
Transitioning Home from Work to Your Family
Grounding Meditation
I Give Myself Credit
45 Minute Morning Playlist
Won't Be Fooled
This is My New Body
Relaxation Playlist
Toe to Head Progressive Relaxation
What's Not Working for Me
Work Playlist
GET THE APP TODAY!
Download on Apple
Download on Google Play
RELATED LINKS
Alexa Skill: AffirmationPod.com/Alexa
Amazon App: AffirmationPod.com/AmazonApp
App FAQs: AffirmationPod.com/FAQs
Contact: AffirmationPod.com/Contact
Facebook Group: AffirmationPod.com/FacebookGroup
Facebook Page: AffirmationPod.com/FacebookPage
Google Play App: AffirmationPod.com/GoogleApp
Instagram: AffirmationPod.com/Instagram
iOS App: AffirmationPod.com/iOSApp
Kids Version: AffirmationPod.com/Kids
Patreon: AffirmationPod.com/Patreon
Pinterest: AffirmationPod.com/Pinterest
Portuguese Version: AffirmationPod.com/Portuguese
Premium on Affirmation Pod App: AffirmationPodPremium.com
Premium on Podcast Listening Apps*: AffirmationPod.com/Pods
Request an Episode: AffirmationPod.com/Requests
Self-Care Worksheet: AffirmationPod.com/SelfCare
Sponsors: AffirmationPod.com/Sponsors
Spotify Playlists: AffirmationPod.com/Playlists
Stress Management Worksheet: AffirmationPod.com/Stress
Tip Jar: AffirmationPod.com/TipJar
Twitter: AffirmationPod.com/Twitter
YouTube: AffirmationPod.com/YouTube
Web Version of App: AffirmationPod.Libsyn.com
Website: AffirmationPod.com
*available on podcast apps that support importing private feeds
Thanks for listening to Affirmation Pod!!
Now go be you, know you and love you!
Josie
🎧 Listen Now on Apple and Google Play