Feb 3, 2015
For us foodies
I am eating healthy. Nutrition is my top priority.
I am aware of how my body feels. I am aware of how I feel about my body. I monitor what I feed myself. And I know how my body feels before and after each meal.
I take note of what I eat and drink. I am aware of the impact my choices have on my health, my energy levels and my mood.
I am choosing healthy meals. I am preparing nourishing meals. I am ordering nutritious meals. Nutrition is my priority over flavor, over habit, over upbringing.
I am purchasing healthy ingredients. My goal is to eat well. I eat better day by day, week by week. Today is my day. Today is a new start.
I am aware of what I eat, how I eat and when I eat it. My eating lifestyle impacts all other areas of my life. I am aware of the foods I need to keep my mind, so I can buy them, all the time.
I am open to exploring new foods in my life. I am committed to eating healthy. I am committed to healthy living.
I no longer overeat. I no longer undereat. My goal and purpose is health. I am important and I am motivated to care for myself well.
My fridge has foods and beverages that boost my health. I regularly reflect on how I'm doing and make adjustments as needed. I have fun planning meals and snacks. I enjoy the nutritious foods I buy and consume. I am amazed at how far I've come with nourishing my body better. I am thankful for my body. I give it the best fuel. I honor my body. I feel rejuvenated.
My body appreciates the nourishment I fill it with each day. I feel better when I eat better. My body is healthier every day. My body feels stronger and more energized as I eat well. I am proud of my efforts to care for my body. I am proud of my efforts to eat healthy portions of healthy foods.
I treat my body well and I feel the benefits.
Affirmations by Josie Ong
The sister episode to this one is Episode 135 Mealtime Mindfulness Meditation
SPONSOR SPOTLIGHT

Talkspace believes we all deserve to feel our best. Their mission: make therapy affordable and accessible for all. With thousands of therapists licensed in over 40 specialties, you're sure to find the support you need.
Get $100 OFF your first month at TalkSpace.com with TalkSpace promo code AFFIRMATION
Want More Episodes Like this One?
Episode 282 A Sense of Control When Things Feel Out of Control
Episode 280 Healthy Escapes During Trying Times
Episode 276 Feeling Overworked
Episode 195 Getting Out of a Bad Mood
Episode 185 Patient with the Process
Episode 153 Dealing With It
Episode 149 Feeling Triggered
Episode 123 When You're About to Freak Out and Lose It
Episode 86 Affirmations for When Stressed Out
HAVE YOU DOWNLOADED THE APP YET?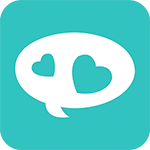 Ready for more positive, soothing affirmations? Come listen to the bonus episodes on the Affirmation Pod App! Available on the Apple and Google Play app stores.
The app is where you can easily make your own favorites playlist, download to listen offline and a whole lot more!
Premium access includes over 50 bonus episodes you won't hear on the podcast.
FAVORITE BONUS EPISODES INCLUDE
Calming Trauma Triggers
Maintaining Self-Care During Stressful Times
Overwhelmed Playlist
Self Soothing
Just Breathe and Just Be
I Liberate Myself
I am Living as Me
Counting Back from 20 to 1
Greater Love Power and Peace
Your Morning Empowerment
Get the App Today! Here it is on Apple and Google Play
RELATED LINKS
Alexa Skill: AffirmationPod.com/Alexa
Amazon App: AffirmationPod.com/AmazonApp
App FAQs: AffirmationPod.com/FAQs
Contact: AffirmationPod.com/Contact
Facebook Group: AffirmationPod.com/FacebookGroup
Facebook Page: AffirmationPod.com/FacebookPage
Google Play App: AffirmationPod.com/GoogleApp
Instagram: AffirmationPod.com/Instagram
iOS App: AffirmationPod.com/iOSApp
Kids Version: AffirmationPod.com/Kids
Patreon: AffirmationPod.com/Patreon
Pinterest: AffirmationPod.com/Pinterest
Portuguese Version: AffirmationPod.com/Portuguese
Premium on Affirmation Pod App: AffirmationPodPremium.com
Premium on Podcast Listening Apps*: AffirmationPod.com/Pods
Request an Episode: AffirmationPod.com/Requests
Self-Care Worksheet: AffirmationPod.com/SelfCare
Sponsors: AffirmationPod.com/Sponsors
Spotify Playlists: AffirmationPod.com/Playlists
Stress Management Worksheet: AffirmationPod.com/Stress
Tip Jar: AffirmationPod.com/TipJar
Twitter: AffirmationPod.com/Twitter
YouTube: AffirmationPod.com/YouTube
Web Version of App: AffirmationPod.Libsyn.com
Website: AffirmationPod.com
*available on podcast apps that support importing private feeds
Thanks for listening to Affirmation Pod!!
Now go be you, know you and love you!
Josie ❤️🙏🏻❤️
App Available on APPLE or GOOGLE PLAY