Feb 12, 2015
Pregnancy Affirmations
As I embark on a new role as momma…
I take a deep breath and I smile. A warm feeling fills me as I think of the amazing miracle forming inside my body. It's so exciting to know that a new life is growing inside me.
I am having fun with my pregnancy. I enjoy each week. I savor each milestone. My baby is so special to me and so is my body.
All the parts of my body are working together in harmony for a healthy, smooth and happy pregnancy.
My body is a relaxed and a warm home for my growing baby. My body is a loving, safe home for my growing bundle of joy.
My womb is functioning optimally. My baby is receiving all the nourishment and nurturance that it needs.
The foods I eat are nourishing my child's body. I crave nutritious foods and I enjoy every meal that I share with my baby.
I am forming plenty of milk for my baby and I appreciate all the work from my breasts.
I take deep breaths and feel the presence of my baby inside my body. I caress my tummy and sense my baby enjoying this time inside my womb. I feel connected to my baby and my baby feels connected to me. My baby knows the love I have and is feeling this inside its entire body.
My womb is full of love. My uterus is full of life-giving energy. My baby is safe and forming perfectly. My baby is developing into a strong, happy and secure person.
I speak loving words to my child and I speak loving words to myself. As I care for myself well, I care for my baby well. I share affirming, warm and loving words with my baby.
I am attentive to this experience. I am committed to optimal nutrition, exercise and rest. This is a great time. This is a miraculous experience. I'm excited to become a mom.
Affirmations by Josie Ong
The sister episode to this one is Episode 270 Affirmations for Fertility
SPONSOR SPOTLIGHT

Talkspace believes we all deserve to feel our best. Their mission: make therapy affordable and accessible for all. With thousands of therapists licensed in over 40 specialties, you're sure to find the support you need.
Get $100 OFF your first month at TalkSpace.com with TalkSpace promo code AFFIRMATION
Check Out More Top Episodes!
Episode 278 Leaning Into Your Heart
Episode 227 Affirmations for Self-Love
Episode 206 Moving From Self Doubt to Self Confidence
Episode 203 Affirmations for Success
Episode 197 Your Good Morning Coach
Episode 159 Motivation for a New Beginning
Episode 148 I Am Enough
Episode 147 Overthinking
Episode 139 Receiving Love
Episode 108 Relax Into Sleep
Episode 40 I Can Do This
HERE'S WHAT LISTENERS ARE SAYING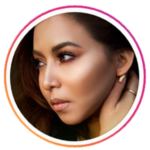 "Josie changed my life! Love these affirmations so much. They made me more positive and less reactive." - Ferra Rossa

"I listen to these while I'm brushing my teeth or getting a facial. She always drops some nuggets" – Gabrielle Union

"To be successful, you need a confident mindset. So much of my confidence comes from listening to Josie's affirmations!" - Vivianne Brafmann
LOOKING FOR POSITIVITY, RELIEF and CONFIDENCE?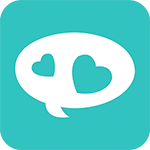 Get ad free versions on the Affirmation Pod App! They're available for premium access members on the Apple and Google Play app.
The app is where you can easily make your own favorites playlist, download to listen offline and a whole lot more!
When you sign up for premium access, you also get over 50 bonus ad free episodes you won't hear on the podcast.
Listen on the App! Available on Apple and Google Play
FAVORITE BONUS EPISODES INCLUDE
When You've Put Aside Self-Respect in Relationships
I Forgive Myself for Hating my Body
Keeping Boundaries
Sleep Playlist
I Live in Abundance
Receiving Abundance Playlist
I Made the Right Choice
Crazy is Not My Life
Waking Up Playlist
Sitting Meditation
LISTEN ON THE APP TODAY!
Download on Apple app store
Download on Google Play app store
RELATED LINKS
Alexa Skill: AffirmationPod.com/Alexa
Amazon App: AffirmationPod.com/AmazonApp
App FAQs: AffirmationPod.com/FAQs
Contact: AffirmationPod.com/Contact
Facebook Group: AffirmationPod.com/FacebookGroup
Facebook Page: AffirmationPod.com/FacebookPage
Google Play App: AffirmationPod.com/GoogleApp
Instagram: AffirmationPod.com/Instagram
iOS App: AffirmationPod.com/iOSApp
Kids Version: AffirmationPod.com/Kids
Patreon: AffirmationPod.com/Patreon
Pinterest: AffirmationPod.com/Pinterest
Portuguese Version: AffirmationPod.com/Portuguese
Premium on Affirmation Pod App: AffirmationPodPremium.com
Premium on Podcast Listening Apps*: AffirmationPod.com/Pods
Request an Episode: AffirmationPod.com/Requests
Self-Care Worksheet: AffirmationPod.com/SelfCare
Sponsors: AffirmationPod.com/Sponsors
Spotify Playlists: AffirmationPod.com/Playlists
Stress Management Worksheet: AffirmationPod.com/Stress
Tip Jar: AffirmationPod.com/TipJar
Twitter: AffirmationPod.com/Twitter
YouTube: AffirmationPod.com/YouTube
Web Version of App: AffirmationPod.Libsyn.com
Website: AffirmationPod.com
*available on podcast apps that support importing private feeds
Thanks for listening to Affirmation Pod!!
Sending love and strength!
Josie ❤️❤️❤️
Here's the app on Apple and Google Play