Feb 26, 2015
Relaxation and Gratitude II
Carry this with your wherever you go...
Taking deep, comfortable breaths. Finding a relaxed and comfortable position. Settling into this relaxed and comfortable position.
Continuing your deep breaths. Being present to what this moment is right now. Being still and allowing each breath to put you in a state or relaxation.
Feeling the muscles in your face ease. Feeling the muscles in your body loosen. Feeling grounded, feeling centered.
Continue your deep breathing. Taking deep breaths in, feeling your stomach fill up with air and feeling that air release with each exhalation.
I am in tune with and grateful for this moment. I am thankful for my ability to love. I am grateful for my ability to feel. I am thankful for my ability to think. I am thankful for my ability to understand.
I am grateful for my ability to cope. I am grateful for my ability to be strong. I am grateful for my ability to comfort others. I am grateful for my ability to comfort myself. I am grateful for my ability to appreciate.
I am grateful for my ability to improve. I am grateful for my ability to change. I am grateful for my ability to grow.
I am grateful for my ability to relax. I choose now to feel the flow of life throughout my body. I feel warm, loving energy flowing from the top of my head to the bottoms of my feet. I will carry this relaxation with me, wherever I go, whatever I do.
I am relaxed. I am in a state of gratitude.
Meditation by Josie Ong
The sister episode to this one is Episode 255 The 5-4-3-2-1 Grounding Technique Plus More
SPONSOR SPOTLIGHT

Talkspace believes we all deserve to feel our best. Their mission: make therapy affordable and accessible for all. With thousands of therapists licensed in over 40 specialties, you're sure to find the support you need.
Get $100 OFF your first month at TalkSpace.com with TalkSpace promo code AFFIRMATION
Want More Episodes Like This One?
Episode 275 Being Too Hard On Yourself
Episode 269 I Really Am Enough
Episode 148 I Am Enough
HAVE YOU LISTENED ON THE APP YET?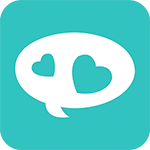 Do you want more affirmations for self-love? Come listen on the Affirmation Pod App! It's available on the Apple and Google Play app stores.
The app is where you can easily make your own favorites playlist, download to listen offline and a whole lot more!
When you sign up for premium access, you get ad free versions of all the Affirmation Pod episodes PLUS over 50 bonus ad free episodes you won't hear on the podcast.
Available Now on Apple and Google Play!
FAVORITE BONUS EPISODES INCLUDE
Transitioning Home from Work to Your Family
Grounding Meditation
I Give Myself Credit
45 Minute Morning Playlist
Won't Be Fooled
This is My New Body
Relaxation Playlist
Toe to Head Progressive Relaxation
What's Not Working for Me
Work Playlist
Listen Today on Apple or Google Play!
RELATED LINKS
Alexa Skill: AffirmationPod.com/Alexa
Amazon App: AffirmationPod.com/AmazonApp
App FAQs: AffirmationPod.com/FAQs
Contact: AffirmationPod.com/Contact
Facebook Group: AffirmationPod.com/FacebookGroup
Facebook Page: AffirmationPod.com/FacebookPage
Google Play App: AffirmationPod.com/GoogleApp
Instagram: AffirmationPod.com/Instagram
iOS App: AffirmationPod.com/iOSApp
Kids Version: AffirmationPod.com/Kids
Patreon: AffirmationPod.com/Patreon
Pinterest: AffirmationPod.com/Pinterest
Portuguese Version: AffirmationPod.com/Portuguese
Premium on Affirmation Pod App: AffirmationPodPremium.com
Premium on Podcast Listening Apps*: AffirmationPod.com/Pods
Request an Episode: AffirmationPod.com/Requests
Self-Care Worksheet: AffirmationPod.com/SelfCare
Sponsors: AffirmationPod.com/Sponsors
Spotify Playlists: AffirmationPod.com/Playlists
Stress Management Worksheet: AffirmationPod.com/Stress
Tip Jar: AffirmationPod.com/TipJar
Twitter: AffirmationPod.com/Twitter
YouTube: AffirmationPod.com/YouTube
Web Version of App: AffirmationPod.Libsyn.com
Website: AffirmationPod.com
*available on podcast apps that support importing private feeds
Thanks for listening to Affirmation Pod!!
Now go be you, know you and love you!
Josie
Get Ad Free Versions on Apple and Google Play