Dec 8, 2020
Introducing the Self-Love Jewelry Collection!
As I shared in the Your Best 2021 episode, I am opening a shop which will feature physical and digital products to help you live in self-love.
Today, the Affirmation Pod Shop is opening with a Self-Love Necklace Collection!!
You can choose from necklaces that come with the "I Love Myself" Affirmation Card. Yes, affirmations from episode 1!!
There's also necklaces you can engrave with a special name, date or message.
Come personalize your perfect piece at ShopAffirmationPod.com
Get 20% OFF your order with promo code PODCAST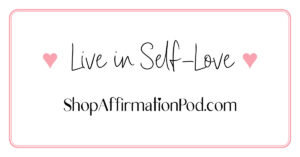 Prioritize your relationship with yourself at ShopAffirmationPod.com
Get 20% OFF your order with promo code PODCAST