Feb 11, 2017
In a Fog?
The Emotional Check In is a shortie but a goodie! Keep in touch with your emotions as Josie guides you through the process of naming 3 emotions and identifying why each one is present. This is great to use when you know something's bothering you or you're wanting to avoid or stuff an emotional state.
The sister episode to this one is Episode 255 The 5-4-3-2-1 Grounding Technique Plus More
SPONSOR SPOTLIGHT

Talkspace believes we all deserve to feel our best. Their mission: make therapy affordable and accessible for all. With thousands of therapists licensed in over 40 specialties, you're sure to find the support you need.
Get $100 OFF your first month at TalkSpace.com with TalkSpace promo code AFFIRMATION
Want More Episodes Like this One?
Episode 267 When Feeling Retraumatized
Episode 258 Healing Emotional Wounds and Finding Safety
Episode 255 The 5-4-3-2-1 Grounding Technique Plus More
Episode 247 The Resilience Playlist
Episode 240 Carrying and Releasing Emotional Weight
WANT THE AD FREE EXPERIENCE?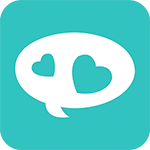 Ready to combat negative thinking? Listen to ad free versions on the Affirmation Pod App! Available on the Apple and Google Play app stores.
The app is where you can easily make your own favorites playlist, download to listen offline and a whole lot more!
When you sign up for premium access, you also get over 50 bonus ad free episodes you won't hear on the podcast.
FAVORITE BONUS EPISODES INCLUDE
Resilience Playlist
Self-Love Bonus Playlist
Changing the Stories You Make Up in Your Head
I Can Handle This
Slowing Down for Stillness
Keeping the Past in the Past
Download the app on the Apple and Google Play stores!
RELATED LINKS
Alexa Skill: AffirmationPod.com/Alexa
Amazon App: AffirmationPod.com/AmazonApp
App FAQs: AffirmationPod.com/FAQs
Contact: AffirmationPod.com/Contact
Facebook Group: AffirmationPod.com/FacebookGroup
Facebook Page: AffirmationPod.com/FacebookPage
Google Play App: AffirmationPod.com/GoogleApp
Instagram: AffirmationPod.com/Instagram
iOS App: AffirmationPod.com/iOSApp
Kids Version: AffirmationPod.com/Kids
Patreon: AffirmationPod.com/Patreon
Pinterest: AffirmationPod.com/Pinterest
Portuguese Version: AffirmationPod.com/Portuguese
Premium on Affirmation Pod App: AffirmationPodPremium.com
Premium on Podcast Listening Apps*: AffirmationPod.com/Pods
Request an Episode: AffirmationPod.com/Requests
Self-Care Worksheet: AffirmationPod.com/SelfCare
Sponsors: AffirmationPod.com/Sponsors
Spotify Playlists: AffirmationPod.com/Playlists
Stress Management Worksheet: AffirmationPod.com/Stress
Tip Jar: AffirmationPod.com/TipJar
Twitter: AffirmationPod.com/Twitter
YouTube: AffirmationPod.com/YouTube
Web Version of App: AffirmationPod.Libsyn.com
Website: AffirmationPod.com
*available on podcast apps that support importing private feeds
Thanks for listening to Affirmation Pod today!
Now go be you, know you and love you!
Josie ❤️🙏🏻✨
Find the App on Apple and Google Play