Aug 19, 2020
You Have A Voice
Prepare to vote in your next election with these Affirmations for "Voting in an Election"
The sister episode to this one is Episode 179 "Not Afraid to Say"
Check the Affirmation Pod Spotify Playlists at AffirmationPod.com/Playlists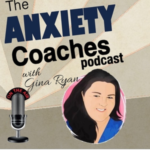 This episode is sponsored by The Anxiety Coaches Podcast with Gina Ryan.
Check out episode 535: 5 Important Lifestyle Changes to Banish Anxiety.
CHECK OUT SOME TOP EPISODES!
Episode 278 Leaning Into Your Heart
Episode 227 Affirmations for Self-Love
Episode 206 Moving From Self Doubt to Self Confidence
Episode 203 Affirmations for Success
Episode 197 Your Good Morning Coach
Episode 159 Motivation for a New Beginning
Episode 148 I Am Enough
Episode 147 Overthinking
Episode 139 Receiving Love
Episode 108 Relax Into Sleep
Episode 40 I Can Do This