Nov 11, 2020
Challenging Projects?
Build confidence to meet new challenges with these "Affirmations for Figuring It Out"
The sister episode to this one is Episode 170 I am Intelligent and Capable
Looking for ad free versions? Go to AffirmationPod.com/Join
SPONSOR SPOTLIGHT

ShipStation is the #1 choice of online sellers! No matter where you're selling from like Shopify, Ebay, or Etsy, ShipStation brings all your orders into one simple interface.
It works with all the major carriers including USPS, FedEx, UPS, even International and includes the same postage discounts that are usually reserved for large Fortune 500 companies!
Try ShipStation FREE for 60 Days when you use ShipStation promo code AFFIRMATION at ShipStation.com in the section "Heard Our Ad?"
WANT MORE EPISODES LIKE THIS ONE?
Episode 233 The Confidence Mindset
Episode 217 Releasing Imposter Syndrome
Episode 206 Moving from Self-Doubt to Self-Confidence
Episode 55 Confidence Booster
HERE'S WHAT LISTENERS ARE SAYING

"I listen to these while I'm brushing my teeth or getting a facial. She always drops some nuggets" – Gabrielle Union

"To be successful, you need a confident mindset. So much of my confidence comes from listening to Josie's affirmations!" - Vivianne Brafmann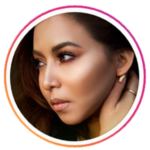 "Josie changed my life! Love these affirmations so much. They made me more positive and less reactive." - Ferra Rossa
GET AD FREE VERSIONS!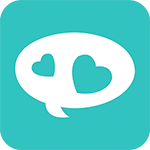 Do you know you'll benefit even more from the ad free experience? Come listen on the Affirmation Pod App!
It's available on the Apple and Google Play app stores. The app is where you can easily make your own favorites playlist, download to listen offline and a whole lot more!
When you sign up for premium access, you get ad free versions of all the Affirmation Pod episodes PLUS over 50 bonus ad free episodes you won't hear on the podcast.
Get Them Now on Apple and Google Play!
FAVORITE BONUS EPISODES INCLUDE
Transitioning Home from Work to Your Family
Grounding Meditation
I Give Myself Credit
45 Minute Morning Playlist
Won't Be Fooled
This is My New Body
Relaxation Playlist
Toe to Head Progressive Relaxation
What's Not Working for Me
Work Playlist
GET THE APP TODAY!
Download on Apple
Download on Google Play
RELATED LINKS
Alexa Skill: AffirmationPod.com/Alexa
Amazon App: AffirmationPod.com/AmazonApp
Amazon Music: AffirmationPod.com/AmazonMusic
App FAQs: AffirmationPod.com/FAQs
Contact: AffirmationPod.com/Contact
Facebook Group: AffirmationPod.com/FacebookGroup
Facebook Page: AffirmationPod.com/FacebookPage
Google Play App: AffirmationPod.com/GoogleApp
Instagram: AffirmationPod.com/Instagram
iOS App: AffirmationPod.com/iOSApp
Kids Version: AffirmationPod.com/Kids
Patreon: AffirmationPod.com/Patreon
Pinterest: AffirmationPod.com/Pinterest
Portuguese Version: AffirmationPod.com/Portuguese
Premium on Affirmation Pod App: AffirmationPodPremium.com
Request an Episode: AffirmationPod.com/Requests
Self-Care Worksheet: AffirmationPod.com/SelfCare
Sponsors: AffirmationPod.com/Sponsors
Spotify Playlists: AffirmationPod.com/Playlists
Stress Management Worksheet: AffirmationPod.com/Stress
Supercast: AffirmationPod.com/Supercast
Tip Jar: AffirmationPod.com/TipJar
Tip Jar: AffirmationPod.com/TipJar
Twitter: AffirmationPod.com/Twitter
YouTube: AffirmationPod.com/YouTube
Web Version of App: AffirmationPod.Libsyn.com
Website: AffirmationPod.com
Thanks for listening to Affirmation Pod!!
How can I improve Affirmation Pod for you? Let me know at AffirmationPod.com/Better
Now go be you, know you and love you!
Josie
🎧 Listen Now on Apple and Google Play