Aug 9, 2020
A School Year Like No Other
What are you doing with this school year? To help you sort your thoughts and get clear on your decisions, have a listen to these Affirmations for "Managing a COVID School Year"
The sister episode to this one is Episode 242 "Processing the Presence of Coronavirus in Our World"
SPONSOR SPOTLIGHT

Native creates deodorant formulated without aluminum, parabens or talc. They've got over 14,000 5-star reviews and have free shipping on all orders. They also now offer plastic free packaging!
To get 20% OFF your first purchase go to NativeDeo.com/affirmation. and use Native Promo Code AFFIRMATION
More Episodes Related to Coronavirus
Episode 277 Managing a COVID School Year
Episode 262 Affirmations for Immunity and a Healthy Body
Episode 253 Group Meditation for Refueling - Guided Visualization
Episode 251 Managing Health Anxiety During COVID-19
Episode 250 I am Adapting and Adjusting to Staying at Home
Episode 249 Facing Grief and Loss During the Quarantine of COVID-19
Episode 242 Processing the Presence of Coronavirus in Our World
HERE'S WHAT LISTENERS ARE SAYING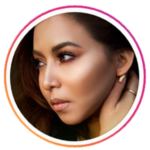 "Josie changed my life! Love these affirmations so much. They made me more positive and less reactive." - Ferra Rossa

"I listen to these while I'm brushing my teeth or getting a facial. She always drops some nuggets" – Gabrielle Union

"To be successful, you need a confident mindset. So much of my confidence comes from listening to Josie's affirmations!" - Vivianne Brafmann
LOOKING FOR POSITIVITY, RELIEF and CONFIDENCE?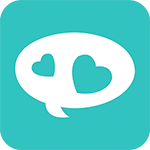 Get ad free versions on the Affirmation Pod App! They're available for premium access members on the Apple and Google Play app.
The app is where you can easily make your own favorites playlist, download to listen offline and a whole lot more!
When you sign up for premium access, you also get over 50 bonus ad free episodes you won't hear on the podcast.
Listen on the App! Available on Apple and Google Play
FAVORITE BONUS EPISODES INCLUDE
When You've Put Aside Self-Respect in Relationships
I Forgive Myself for Hating my Body
Keeping Boundaries
Sleep Playlist
I Live in Abundance
Receiving Abundance Playlist
I Made the Right Choice
Crazy is Not My Life
Waking Up Playlist
Sitting Meditation
LISTEN ON THE APP TODAY!
Download on Apple app store
Download on Google Play app store
RELATED LINKS
Alexa Skill: AffirmationPod.com/Alexa
Amazon App: AffirmationPod.com/AmazonApp
App FAQs: AffirmationPod.com/FAQs
Contact: AffirmationPod.com/Contact
Facebook Group: AffirmationPod.com/FacebookGroup
Facebook Page: AffirmationPod.com/FacebookPage
Google Play App: AffirmationPod.com/GoogleApp
Instagram: AffirmationPod.com/Instagram
iOS App: AffirmationPod.com/iOSApp
Kids Version: AffirmationPod.com/Kids
Patreon: AffirmationPod.com/Patreon
Pinterest: AffirmationPod.com/Pinterest
Portuguese Version: AffirmationPod.com/Portuguese
Premium on Affirmation Pod App: AffirmationPodPremium.com
Premium on Podcast Listening Apps*: AffirmationPod.com/Pods
Request an Episode: AffirmationPod.com/Requests
Self-Care Worksheet: AffirmationPod.com/SelfCare
Sponsors: AffirmationPod.com/Sponsors
Spotify Playlists: AffirmationPod.com/Playlists
Stress Management Worksheet: AffirmationPod.com/Stress
Tip Jar: AffirmationPod.com/TipJar
Twitter: AffirmationPod.com/Twitter
YouTube: AffirmationPod.com/YouTube
Web Version of App: AffirmationPod.Libsyn.com
Website: AffirmationPod.com
*available on podcast apps that support importing private feeds
Thanks for listening to Affirmation Pod!!
Sending love and strength!
Josie ❤️❤️❤️
Here's the app on Apple and Google Play