Sep 20, 2020
Time for New Oxygen?
When you've let people, materials and titles define you, have a listen to these Affirmations for "Going From Who Am I to Who I am"
The sister episode to this one is Episode 146 Not Who I Used to be
To get ad free versions, go to AffirmationPod.com/Join
SPONSOR SPOTLIGHT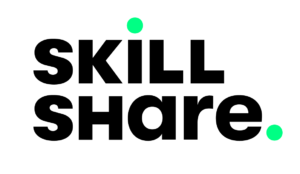 Skillshare is the proud sponsor of this episode. Skillshare is an online learning community with thousands of amazing classes covering dozens of creative and entrepreneurial skills.
Get TWO MONTHS FREE of unlimited access to thousands of classes at Skillshare.com/Affirmation
WANT MORE EPISODES LIKE THIS ONE?
Episode 265 Affirmations for The Next Chapter of Your Life
Episode 214 I am Disciplined and Giving Myself a Better Life
Episode 176 Making Decisions and Adulting
Episode 146 Not Who I Used to Be
HERE'S WHAT LISTENERS ARE SAYING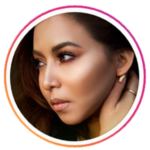 "Josie changed my life! Love these affirmations so much. They made me more positive and less reactive." - Ferra Rossa

"I listen to these while I'm brushing my teeth or getting a facial. She always drops some nuggets" – Gabrielle Union

"To be successful, you need a confident mindset. So much of my confidence comes from listening to Josie's affirmations!" - Vivianne Brafmann
HAVE YOU DOWNLOADED THE APP YET?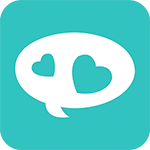 Ready for more positive, soothing affirmations? Come listen to the bonus episodes on the Affirmation Pod App! Available on the Apple and Google Play app stores.
The app is where you can easily make your own favorites playlist, download to listen offline and a whole lot more!
Premium access includes over 50 bonus episodes you won't hear on the podcast.
FAVORITE BONUS EPISODES INCLUDE
Calming Trauma Triggers
Maintaining Self-Care During Stressful Times
Overwhelmed Playlist
Self Soothing
Just Breathe and Just Be
I Liberate Myself
I am Living as Me
Counting Back from 20 to 1
Greater Love Power and Peace
Your Morning Empowerment
Get the App Today! Here it is on Apple and Google Play
RELATED LINKS
Alexa Skill: AffirmationPod.com/Alexa
Amazon App: AffirmationPod.com/AmazonApp
App FAQs: AffirmationPod.com/FAQs
Contact: AffirmationPod.com/Contact
Facebook Group: AffirmationPod.com/FacebookGroup
Facebook Page: AffirmationPod.com/FacebookPage
Google Play App: AffirmationPod.com/GoogleApp
Instagram: AffirmationPod.com/Instagram
iOS App: AffirmationPod.com/iOSApp
Kids Version: AffirmationPod.com/Kids
Patreon: AffirmationPod.com/Patreon
Pinterest: AffirmationPod.com/Pinterest
Portuguese Version: AffirmationPod.com/Portuguese
Premium on Affirmation Pod App: AffirmationPodPremium.com
Premium on Podcast Listening Apps*: AffirmationPod.com/Pods
Request an Episode: AffirmationPod.com/Requests
Self-Care Worksheet: AffirmationPod.com/SelfCare
Sponsors: AffirmationPod.com/Sponsors
Spotify Playlists: AffirmationPod.com/Playlists
Stress Management Worksheet: AffirmationPod.com/Stress
Supercast AffirmationPod.com/Supercast
Tip Jar: AffirmationPod.com/TipJar
Twitter: AffirmationPod.com/Twitter
YouTube: AffirmationPod.com/YouTube
Web Version of App: AffirmationPod.Libsyn.com
Website: AffirmationPod.com
Thanks for listening to Affirmation Pod!!
Now go be you, know you and love you!
Josie ❤️🙏🏻❤️
App Available on APPLE or GOOGLE PLAY