Apr 3, 2016
Affirmations When Grocery Shopping
For Tonya - healthy eating, here we come!
Alright, it's time for some grocery shopping
I resolve now to mindfully purchase items that are in line with my health goals and desires
Eating begins here, well before I ever taste it
I am aware of the variety of products in this store
But I have a clear focus and strategy for this trip
What I bring home is what will live in my kitchen
What lives in my kitchen is what will live inside my body
What lives in my body will impact how I feel
So I will stick with what's offered on the perimeter of this store, rather than what is in the middle of this store
Even when there are great deals, I take a moment of opportunity to reflect on whether this is in sync with the way I want my body to be
I purchase without overpurchasing or underpurchasing
I monitor how much food I will need until my next trip
I am mindfully purchasing foods based on what I want in my life
I am mindfully declining foods based on what I want in my life
I am mindful of everything I know about nutrition
I am mindful of everything I know about empty calories
I remember that eating to avoid facing problems is creating more problems
I know which foods are my weakness and I know how to say no to buying and eating them
I can make changes and adjustments to what I put in my body
Food is a life source
I am choosing food wisely
I am choosing food happily
I am choosing food consciously
I am taking care of my body
I am taking care of my life
I am taking care of my overall health
Grocery shopping is part of my self-care plan
Affirmations by Josie Ong
The sister episode to this one is Episode 43 Actionable Tip - Making Changes and Changing Habits
SPONSOR SPOTLIGHT

Talkspace believes we all deserve to feel our best. Their mission: make therapy affordable and accessible for all. With thousands of therapists licensed in over 40 specialties, you're sure to find the support you need.
Get $100 OFF your first month at TalkSpace.com with TalkSpace promo code AFFIRMATION
Want More Episodes Like this One?
Episode 275 Being Too Hard On Yourself
Episode 269 I Really Am Enough
Episode 148 I Am Enough
Episode 14 Progressive Relaxation of Shoulders, Neck and Face
HERE'S WHAT LISTENERS ARE SAYING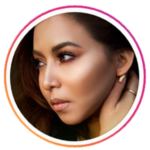 "Josie changed my life! Love these affirmations so much. They made me more positive and less reactive." - Ferra Rossa

"I listen to these while I'm brushing my teeth or getting a facial. She always drops some nuggets" – Gabrielle Union

"To be successful, you need a confident mindset. So much of my confidence comes from listening to Josie's affirmations!" - Vivianne Brafmann
LOOKING FOR POSITIVITY, RELIEF and CONFIDENCE?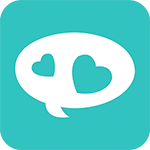 Get ad free versions on the Affirmation Pod App! They're available for premium access members on the Apple and Google Play app.
The app is where you can easily make your own favorites playlist, download to listen offline and a whole lot more!
When you sign up for premium access, you also get over 50 bonus ad free episodes you won't hear on the podcast.
Listen on the App! Available on Apple and Google Play
FAVORITE BONUS EPISODES INCLUDE
When You've Put Aside Self-Respect in Relationships
I Forgive Myself for Hating my Body
Keeping Boundaries
Sleep Playlist
I Live in Abundance
Receiving Abundance Playlist
I Made the Right Choice
Crazy is Not My Life
Waking Up Playlist
Sitting Meditation
LISTEN ON THE APP TODAY!
Download on Apple app store
Download on Google Play app store
RELATED LINKS
Alexa Skill: AffirmationPod.com/Alexa
Amazon App: AffirmationPod.com/AmazonApp
App FAQs: AffirmationPod.com/FAQs
Contact: AffirmationPod.com/Contact
Facebook Group: AffirmationPod.com/FacebookGroup
Facebook Page: AffirmationPod.com/FacebookPage
Google Play App: AffirmationPod.com/GoogleApp
Instagram: AffirmationPod.com/Instagram
iOS App: AffirmationPod.com/iOSApp
Kids Version: AffirmationPod.com/Kids
Patreon: AffirmationPod.com/Patreon
Pinterest: AffirmationPod.com/Pinterest
Portuguese Version: AffirmationPod.com/Portuguese
Premium on Affirmation Pod App: AffirmationPodPremium.com
Premium on Podcast Listening Apps*: AffirmationPod.com/Pods
Request an Episode: AffirmationPod.com/Requests
Self-Care Worksheet: AffirmationPod.com/SelfCare
Sponsors: AffirmationPod.com/Sponsors
Spotify Playlists: AffirmationPod.com/Playlists
Stress Management Worksheet: AffirmationPod.com/Stress
Tip Jar: AffirmationPod.com/TipJar
Twitter: AffirmationPod.com/Twitter
YouTube: AffirmationPod.com/YouTube
Web Version of App: AffirmationPod.Libsyn.com
Website: AffirmationPod.com
*available on podcast apps that support importing private feeds
Thanks for listening to Affirmation Pod!!
Sending love and strength!
Josie ❤️❤️❤️
Here's the app on Apple and Google Play