Apr 8, 2016
I Forgive Myself
As requested by Angela - great reminder on how important Self-Forgiveness is!
This month's theme is Core Beliefs and you can get the free worksheet at AffirmationPod.com/CoreBeliefs
Forgiveness
So often it's easier to forgive others than to even be open to forgiving myself
But it's time to look at forgiving myself
This kind of forgiveness takes work
It takes stretching myself
It takes putting myself in a whole new headspace
And there may be moments where I'd rather just be angry at myself
I'd rather just hold onto the grudge and punish myself
But choosing to love myself means choosing not to hurt myself anymore
I've got flaws and it's time accept my flaws
I am a good person
I might screw up sometimes
Okay yeah, so I screw up sometimes
Because we all screw up sometimes
And yes, I have royal screw ups in my life
And I've done some bad things
And even if I remember what I did
I can remember without holding a grudge to myself
Because I've forgiven myself
Some things are easier to leave in the past than others
Some days it's easier to leave it in the past than others
Today is not yesterday
I know what I could have done differently
I'm choosing now to not allow it to eat at me
I remind myself
Self-Forgiveness is a choice
Self-Forgiveness is a gift
Self-Forgiveness is freeing
I give this to myself
Even when it's hard because
Because blaming myself
Reliving my guilt
Can somehow make me feel better
But today I'm choosing to make a change
I can't change yesterday
But I can change today
The past is the past
And right now I'm going to say it's no longer the present the way it was
The future starts now
I've got lessons learned
And I'm giving up holding things against me
I'm trying something new
I'm giving myself another chance
I am releasing myself
I am showing compassion with myself
Life is going to be different
I'm stepping away from judge myself
I'm done with beating myself up
I'm release the grip on the pains of the past
And I forgive me
I've admitted what I've done
I've acknowledged the choices I've made
And I choose to accept everything that happened
And go deep inside myself
And really, truly, actually...forgive me
I turn the page
And look at myself differently now
I show compassion to myself
I warmly let go of all the grudges to myself
I welcome healing
I face my fears
I face my judgements
I embrace a new path
I picture what self-forgiveness looks like in me and in my life
And take the first step to a life with self-forgiveness
I am a friend to myself
I am a good person
I forgive me
And I am free
Affirmations by Josie Ong
This month's theme is on Core Beliefs. There is a Core Beliefs Worksheet to go with this theme at AffirmationPod.com/CoreBeliefs
3 Tips on taking a first step to Self-Forgiveness
If these affirmations brought up some memories, tears or readiness to free yourself of chains that you've put yourself in. Here's some tips if you wanna tell yourself to let it all go now and give yourself a clean slate.
1. Write it down
Writing a letter to yourself can help to express how you're feeling now and what a life of self-forgiveness is going to look like for you.
2. Create a ritual
Find a symbol of self-forgiveness and put it somewhere that you'll see it everyday. Or if you feel you've been throwing stones at yourself for years, go out in nature, get a stone and have it represent that you're not going to do this anymore.
3. Tell someone
Select someone to share this with that is trustworthy and has the emotional muscle to hear these things. It always helps if they are on a journey of self-forgiveness too! It could be a friend, family member, or therapist - someone you know will accept and understand this path.
The sister episode to this one is Episode 181 Forgiveness
SPONSOR SPOTLIGHT

Talkspace believes we all deserve to feel our best. Their mission: make therapy affordable and accessible for all. With thousands of therapists licensed in over 40 specialties, you're sure to find the support you need.
Get $100 OFF your first month at TalkSpace.com with TalkSpace promo code AFFIRMATION
Want More Episodes Like this One?
Episode 256 Affirmations for Self-Love Playlist
Episode 237 I am Loving and Showing Up for Myself
Episode 227 Affirmations for Self-Love
Episode 216 Maintaining Self-Care During Stressful Times
Episode 156 Inner Critic and Inner BFF
Episode 155 Self Respect
Episode 103 I Will Love And Care for Myself
Episode 101 I Approve of Myself
Episode 100 I Love Myself Version II
Episode 1 I Love Myself
WANT THE AD FREE EXPERIENCE?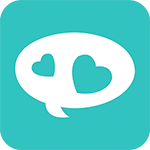 Ready to combat negative thinking? Listen to ad free versions on the Affirmation Pod App! Available on the Apple and Google Play app stores.
The app is where you can easily make your own favorites playlist, download to listen offline and a whole lot more!
When you sign up for premium access, you also get over 50 bonus ad free episodes you won't hear on the podcast.
FAVORITE BONUS EPISODES INCLUDE
Resilience Playlist
Self-Love Bonus Playlist
Changing the Stories You Make Up in Your Head
I Can Handle This
Slowing Down for Stillness
Keeping the Past in the Past
Download the app on the Apple and Google Play stores!
RELATED LINKS
Alexa Skill: AffirmationPod.com/Alexa
Amazon App: AffirmationPod.com/AmazonApp
App FAQs: AffirmationPod.com/FAQs
Contact: AffirmationPod.com/Contact
Facebook Group: AffirmationPod.com/FacebookGroup
Facebook Page: AffirmationPod.com/FacebookPage
Google Play App: AffirmationPod.com/GoogleApp
Instagram: AffirmationPod.com/Instagram
iOS App: AffirmationPod.com/iOSApp
Kids Version: AffirmationPod.com/Kids
Patreon: AffirmationPod.com/Patreon
Pinterest: AffirmationPod.com/Pinterest
Portuguese Version: AffirmationPod.com/Portuguese
Premium on Affirmation Pod App: AffirmationPodPremium.com
Premium on Podcast Listening Apps*: AffirmationPod.com/Pods
Request an Episode: AffirmationPod.com/Requests
Self-Care Worksheet: AffirmationPod.com/SelfCare
Sponsors: AffirmationPod.com/Sponsors
Spotify Playlists: AffirmationPod.com/Playlists
Stress Management Worksheet: AffirmationPod.com/Stress
Tip Jar: AffirmationPod.com/TipJar
Twitter: AffirmationPod.com/Twitter
YouTube: AffirmationPod.com/YouTube
Web Version of App: AffirmationPod.Libsyn.com
Website: AffirmationPod.com
*available on podcast apps that support importing private feeds
Thanks for listening to Affirmation Pod today!
Now go be you, know you and love you!
Josie ❤️🙏🏻✨
Find the App on Apple and Google Play